Xbox Games with Gold for October may not be hauntingly scary, but nonetheless Xbox Gold Members will receive Gone Home and Turing Test on Xbox One and Rayman 3 and Medal of Honor: Airborne on the Xbox 360.
https://www.youtube.com/watch?v=YW7unN7lk3c
Gone Home And The Turing Test On Xbox One
Starting on October 1st, Xbox Gold Members will be able to experience the thriller, Gone Home. Developed by Midnight City Games, After a year abroad, you return home to find your house completely devoid of your family. All your possessions are still there and it appears there is no immediate threat. Players will have to piece together the mystery by collecting clues left throughout the house. Isolation continues with the space puzzle/adventure game, Turing Test.
This first-person puzzle/adventure game was developed by Bulkhead Interactive. Aboard the International Space Agency space station, players will help Ava Turing solve the mysteries of the icy planet of Europa. Players will solve challenging puzzles as they learn about the the human mind and how the consciousness works. This Turing Test will be available starting October 16th.
Games With Gold Rayman 3 And Medal Of Honor: Airborne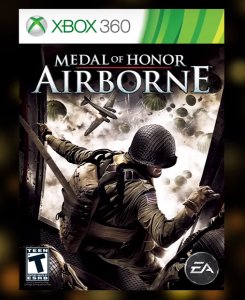 Another exciting adventure from Ubisoft in Rayman 3. The third iteration into the tried and true platformer sees Rayman having to collect items to save the day. Travel back in time with Medal of Honor: Airbone. Experience yet another angle of War World II as you battle the Nazis and attempt to bring peace to the world.