The "Fallout 4" experience will be available in one complete package later this year.
The Facts
In a post made to their official website August 10, Bethesda Game Studios announced the "Fallout 4: Game of the Year Edition" will be released September 26 for PS4, Xbox One and PC at $59.99. The new edition will include every DLC pack, updates and graphical enhancements, as well as full mod support on both PC and consoles.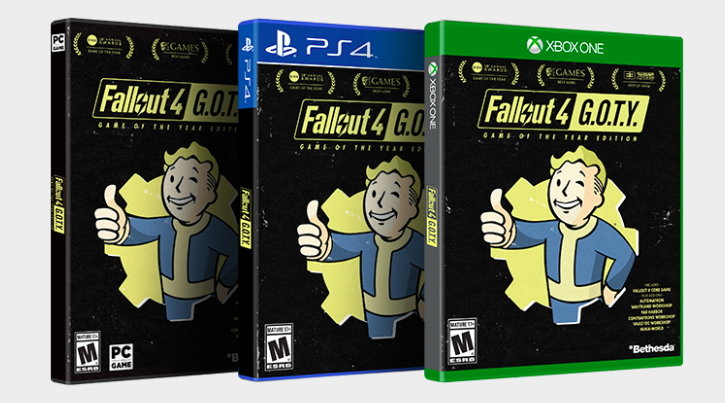 The game will also come with a limited run of Pip Boy collector's editions, available exclusively in North America at select retailers. The Pip Boy edition will run for $99.99 and release the same day as the standard edition.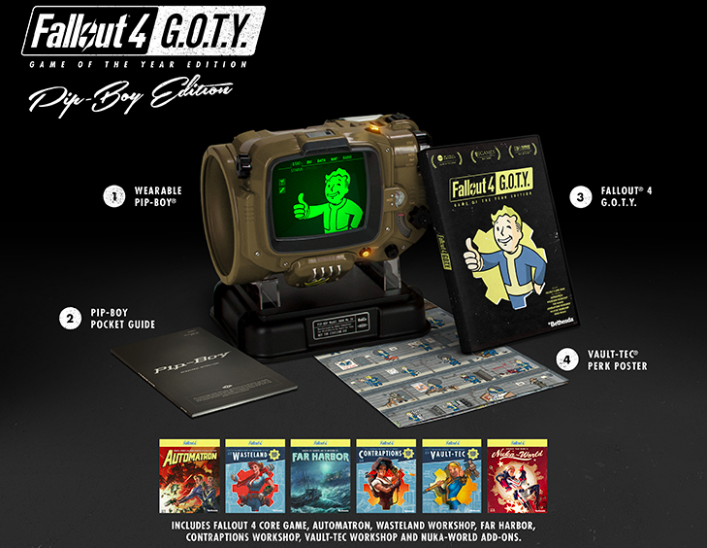 Bethesda provided a description of the game:
Winner of more than 200 "Best Of" awards – including the 2016 BAFTA and 2016 D.I.C.E. Game of the Year – Fallout 4 is the studio's most ambitious game yet. As the sole survivor of Vault 111, you enter a world destroyed by nuclear war. Every second is a fight for survival, and every choice is yours. Only you can rebuild and determine the fate of the Wasteland.