Hey, guess what? The summer doldrums are pretty much over, and you know what that means. Yep, it's time for the first harvest of games. The beginning of the Holiday release season.
Prepare thine bank account
Well here we are, at the start of yet another Holiday gaming deluge. Oh sure, it might not feel like it – it is still August after all. Thing is though, the ceremonial last month of summer is the typical beginning of the biggest release season for games on the calendar.
It usually starts with Madden's yearly launch, though this year it's a little different. We've got a whole mess of releases this month, of varying scope. Both Sonic Mania and Agents of Mayhem arrive before the annual football classic, and those three aren't alone.
While there are a lot of those smaller launches (and Madden), there are some biggies too. Uncharted: The Lost Legacy hits this month, as does Mario + Rabbids Kingdom Battle. That last one is pretty sure to be one of the Switch's biggest releases for the year.
All in all, a good month. Since June was a pretty nice month as well, that makes the drought of 2017 basically one month-long. And if July was the sole month on the calendar without a solid selection, well then I think it's safe to say that 2017 is one of the best years for new games in recent memory.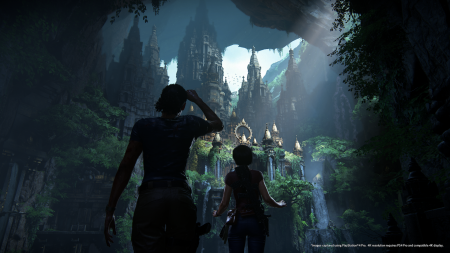 The Games of August 2017
8/8
Mega Man Collection – Xbox One, PS4
Sine Mora EX – Xbox One, PS4
8/11
World to the West – Xbox One, PS4
8/15
Sonic Mania – Xbox One, PS4, Switch
Cities Skylines – PS4, PC
Sudden Strike 4 – PS4, PC
Agents of Mayhem – Xbox One, PS4
8/22
Madden NFL 18 GOAT Edition- Xbox One, PS4
Uncharted: The Lost Legacy – PS4
Minecraft: Story Mode Complete – Switch
Wolfenstein: The Two Pack – Xbox One, PS4, PC
8/ 25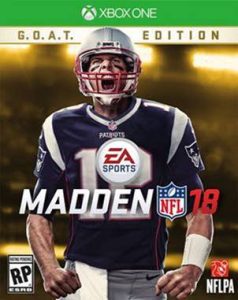 Madden NFL 18 – Xbox One, PS4
F1 2017 – Xbox One, PS4
Naruto Shippuden – Xbox One, PS4
8/29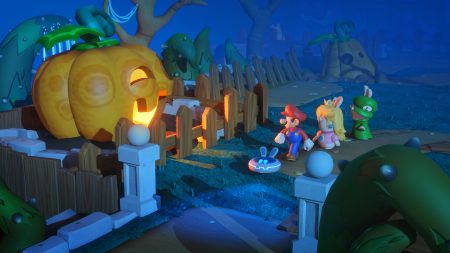 Mario + Rabbids Kingdom Battle – Switch
Resident Evil Revelations – Xbox One, PS4
ARK – Xbox One, PS4
Yakuza Kiwami – PS4
Redout – Xbox One, PS4