June isn't the most traditionally busy month for new games. This year though, there are a few nice highlights.
The King of Iron Bandicoot ARMS
Three big releases hit for the month of June with Tekken 7, ARMS, and Crash Bandicoot. And Tekken 7 is right around the corner.
The title lands at retail this Friday, June 2nd, bringing the familiar cast of characters back for another round. This time too, you can look forward to a Street Fighter crossover as Akuma is set to play a part in this Mishima saga capper.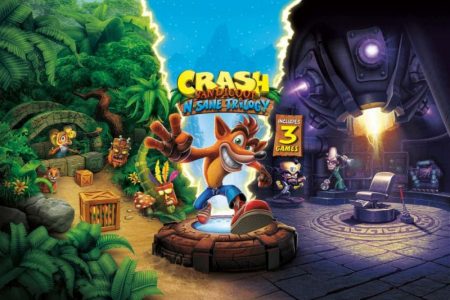 Moving over to console exclusives, both Crash Bandicoot's remade trilogy and Nintendo's new IP ARMS arrive. With Crash, you more or less know what you're getting. And by that, I mean fantastic platforming gameplay and a shiny new coat of PS4-paint. With ARMS, well it's a little less certain.
What's important to keep in mind though, is that ARMS is a Nintendo IP, and the company rarely makes missteps with its own properties. We actually took a look at the 'global test-punch' for the game too, and were pretty happy with it.
So all in all, not a bad month. And it's a sight better than what's on the way in July. 'Cause that's looking like the wasteland that we're all used to.
The games of June 2017
June 2nd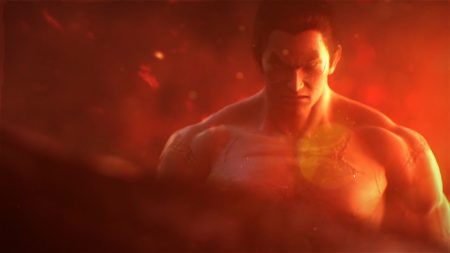 June 6th
Tropico 5 Complete – Xbox One
the Elder Scrolls Online: Morrowind – PS4, Xbox One, PC
Dirt 4 – PS4, Xbox One, PC
Superbest Xonic – PS4
Wipeout Omega Collection – PS4
Dark Rose Valkyrie
June 9th
Psychonauts and the Rhombus of Ruin – PSVR
June 13th
Cars 3: Driven to Win – PS4, Xbox One, Switch
June 16th
ARMS – Switch
June 20th
MXGP 3: The Official Motocross Videogame – PS4, Xbox One
Final Fantasy XIV Online Complete Edition – PS4
Final Fantasy XIV: Stormblood – PS4
Dead by Daylight – Xbox One, PS4
God Wars: Future Past – PS4
Cave Story – Switch
June 23rd
Micro Machines World Series – PS4, Xbox One
June 27th
Elite Dangerous Legendary Edition – Xbox One, PS4
Golf Club 2 – PS4, Xbox One
Danganronpa Another Episode: Ultra Despair Girls – PS4
Valkyria Revolution – Xbox One, PS4
Summon Knight 6: Lost Borders – PS4
Crash Bandicoot: The N.Sane Trilogy – PS4