Fireblade Studios have released a brand new trailer for their forthcoming naval strategy game, Abandon Ship.  This trailer focuses on the combat of the game and how to manage your crew and ship.
The members of your crew are class based, so it's important that you move them into the best positions on the ship to make use of their class.  Doing so will give you a bonus to help you.  You also have to take into account the distance between ships.  This has an impact on what actions you can perform, and the visibility.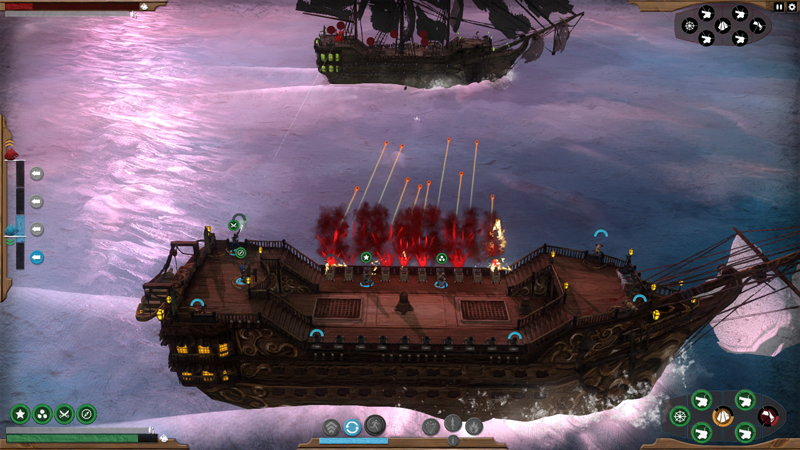 While in combat, you also have to manage things such as fires and holes that are caused by enemy attacks.  Weather and environments also plays a part as well, with stormy weather needing you to brace in order to keep your crew from being swept overboard by a big wave.  Fog can reduce visibility, and fighting in arctic areas can cause you to take hull damage from hitting an iceberg.
Buying weapons and upgrades for ships can help you make the most of whatever situation you're in.  Things such as crow's nests can help you see an enemy from further away, allowing you to attack them from a distance.  Or you can purchase an icebreaker to make sure those pesky icebergs don't bother you too much.
Abandon Ship is looking like an interesting, challenging game so far.  It will be interesting to see what other features the game has closer to launch.  It's currently due for release sometime later this year.  You can see the full trailer for yourself below.