Through a press release, Turtle Beach announced that for the fifth time in six years, the brand won the "Best Peripherals and Accessories Brand," at the MVC Awards 2017.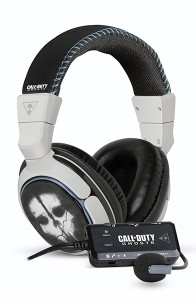 According to the release, the awards came after the company announced that in 2016, it held 47 percent of the total United Kingdom console headset market. Turtle Beach also reached the top of a topped a nationwide poll including 170 retailers to retain its position as the best quality peripherals manufacturer, according to the press release.
It's an astonishing achievement to win this honor from MCV and the industry for a fourth time in a row and fifth time overall, and we're extremely grateful," said Juergen Stark, the CEO of Turtle Beach Corporation.
"Turtle Beach's four wins in a row is an incredible achievement – unsurpassed in recent years," said MCV Editor Seth Barton. "Year-on-year senior buyers in gaming retail have voted overwhelmingly for the company as their preferred partner for peripherals and accessories. Turtle Beach is undoubtedly at the top of its game," Barton said in the release.