The sequel to one of the most impressive console RTS' of all time finally arrives. And Halo Wars 2 is looking like it just might be worth your time.
(Halo) War never changes
I've been playing Halo Wars 2 for about a week now, and It's bringing me back. And I don't just mean that in the way that it reminds me of the original game, but it's pretty much a classic real-time strategy game in seemingly every way. And that's not a bad thing as far as I'm concerned.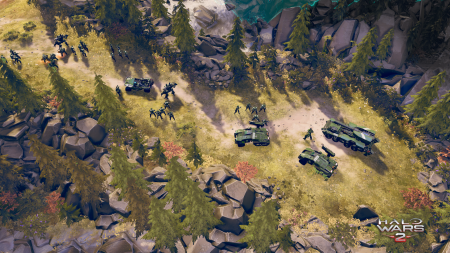 My best memories playing games in the genre were spent with titles like Command & Conquer and Warcraft II, so I'm decidedly old school in my strategy tastes. Not that newer stuff doesn't interest me, but I feel most at home gathering resources, building bases, and striking out at the enemy.
That's exactly what you'll be doing in Halo Wars 2 too. Yes there are some cool little bells and whistles, but this is a classic RTS with all the trappings and trimmings. And I couldn't be happier with it.
The story here is a good one too, and a familiar-feeling one for Halo fans. I won't spoilt too much, but it involves the Spirit of Fire's crew waking from cryo to find a very familiar place from the Halo franchise. There they come across new galactic status quo, and an enemy that makes the Covenant look timid.
Yes, it's retconned (I think anyway), but it's also cool. So there's that.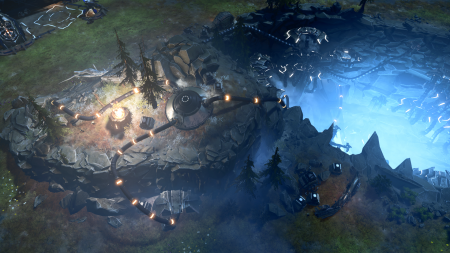 Control over the battlefield
Without a mouse and keyboard, RTS' can indeed be a pain. Now, you won't have that issue if you're playing Halo Wars 2 on the PC, but on the Xbox One, you have to make use of a control pad.
Honestly though, I had no issues selecting and moving my forces into battle. The control scheme is tailored to a controller like the first game. That's to say it fits like a glove. You can make battle groups and jump around the maps, select individual squads, or pick everyone on the screen and send 'em all to descend on one target.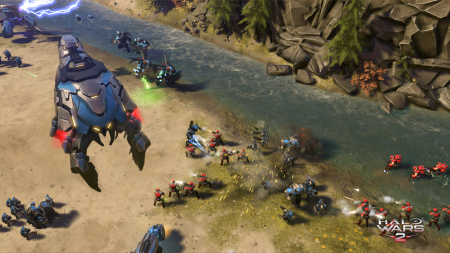 It's true that the speed of the controller itself, as you try to move about, isn't what you'll get from a mouse, but it works. If you have the choice, I'd still recommend the PC version for this reason, but as far as console RTS games go, HW2 is as good as it gets on control.
Graphics and Sound
Halo Wars looks better than ever here in this sequel, but it's still not going to bowl you over. It's an RTS after all, so while the graphics are pretty great and convey the atmosphere required, there's nothing too impressive outside of the cut scenes (which are excellent).
Sound is another matter. The voice work is terrific, and so are the effects and music. All of the above come together to make an audio package that works beautifully. Yes, I did miss actor Nolan North's John Forge, arguably the hero of the first game, but it's still a terrific cast all together.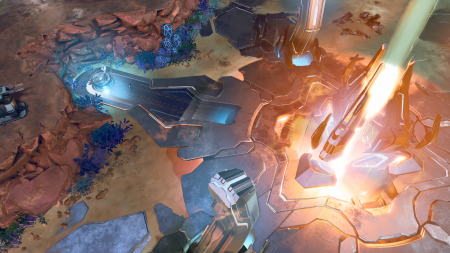 Halo Wars 2
Release Date: February 26th, 2017
Platform: Xbox One, PC
Publisher: Microsoft
Developer: 343 Industries, Creative Assembly
The war begins again
Fantastic audio, solid looks - 85%
Top notch control - 99%
An epic tale, but on a smaller scale - 85%
Halo Wars 2 answers a call that went out almost as soon as the original game dropped on the Xbox 360. I'm happy to say that it's a nice, solid sequel too, managing to do almost everything right. The game looks good, sounds great, and plays as well as any RTS ever has on a console. If you're into Halo, and dig real-time strategy, this is one that you shouldn't overlook.