Do you love your 3DS and hope that the Switch doesn't mean its death? Well then you might be pretty happy with Nintendo's latest statement.
The end of handhelds?
This isn't exactly a golden age for dedicated handheld gaming machines. Mobile gaming has made a sizable dent in that market, and that's just the start. The PS Vita has long since been swept away (more or less) into the annals of history, don't forget. Oh yes, I know that the Vita still gets some support here and there, but let's get real okay? Without first party support and any push, it's all but dead and buried.
And that pretty much just leaves the Big N. With their 3DS, they've held a stranglehold on the handheld market, and it's still going pretty strong all these console-revisions later. But now we have the Switch, and that leaves the dedicated machine's future in doubt. After all, who needs a specifically 'handheld' console if you have a home unit that can pull double duty?
According to Nintendo president Tatsumi Kimishima, you do. Kimishima doubled down on the company's support for the 3DS, saying that they have no plans to abandon it. Kimishima explained to investors that "Nintendo 3DS is a different system from Nintendo Switch in terms of its shape, weight, price and the types and number of available software titles".
He went on to say that the 3DS fits a different niche than the Switch, and that the consoles can co-exist. That's not the first time that the company has gone on the record with a statement like that either, just the latest. Both NOA pres Reggie Fils-Aime and -according to website MCV- managing executive director Shinya Takahashi have said very similar things.
That should shock no one since Nintendo has made it very clear that they consider the Switch a home console, first and foremost. It's switching ability has been touted as a feature, not the definition of the hardware.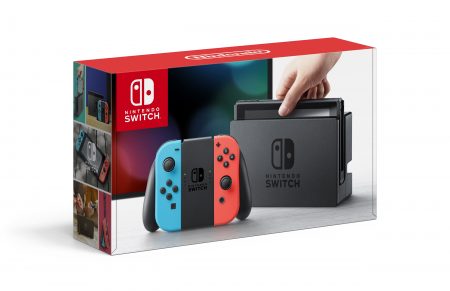 So by that logic, of course the 3DS would be kept around.
Personally though, I still have my doubts. Nintendo is ramping up their mobile support and will release a reported handful of games per year in that arena. And with the Switch being able to take your home games on the road, I don't see much reason for the 3DS.
And understand that I like my 3DS quite a bit, so I'm no hater. I just don't see a reason for a portable that will play technologically inferior games. Well, unless Nintendo has some pretty high-profile exclusives up its sleeve of course. Cause a new Metroid or Mario Land would definitely go a long way towards keeping the console's current audience, and adding to it.
So the future's more than a little fuzzy, but that's more than a little typical with Nintendo. Remember that this is a company that detailed a console in January, that's due in March. Either way things shake out though, it promises to be interesting.
Source: MCV