With Nintendo's full disclosure of what we can expect from the Switch launch, I have some thoughts on the good, the bad, and the WTF.
Make the Switch
So. Here we are, one day out from the Nintendo Switch presser and there's a bag of somewhat mixed results to show for it. Before we get into it though, was it me or was that one of the worst press conferences ever? The whole thing was super awkward and fell as flat as presser I've seen.
I don't know why there's a need for this kind of thing really. A press event at E3 would have been infinitely better, not to mention would have given Nintendo a healthier hype window. But I digress, because I'm not here to talk press conference quality. Nope, I'm here to talk Switch quality, and my opinions on it.
And so, here we go.
Hardware details, but not too many
I was expecting a boatload of info about the Switch hardware last night, and got next to nothing. They didn't even show off the new cartridges, which are kind of a big deal. So what do we know? Well, the Switch has a home and an away mode, and can be played on a tabletop. You can also use the Joy-Con controllers in a few different configurations. And that's it. So, basically everything we already knew. We did learn that the Joy-Con controllers will have some advanced rumble features though. I guess that's something.
Nintendo said precious little about what's in the actual console though, and what it's capable of. That's a huge red flag. If it isn't worth talking about, then it's probably not all that impressive. Of course, this should shock no one since the Switch was widely rumored to be somewhat lagging behind the current crop of consoles when it comes to raw power. It's a trend that Nintendo started with the original Wii, and it certainly looks as though it's continuing with this new console.
That said though, Breath of the Wild looks great, and so does Super Mario Odyssey. And if Nintendo's first party stuff is looking good, then that's probably good enough for fans. Oh, and speaking of…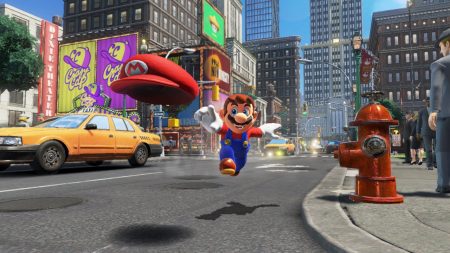 The Games are exactly what you'd expect
Yes, the first party Nintendo stuff on the Switch looked mostly great. Zelda is shaping up well and will be the showpiece of the launch lineup, while the odd-looking Super Mario Odyssey will disappointingly join the library at Holiday time, 2017. And that's part of my problem with the lineup.
I had thought, leading into the press event, that Nintendo needed to pull out all the big guns to succeed in this round. And they have fallen way short of that. Yes, a new Super Mario in 2017 is great, but it's too late in my opinion.
Launch, and I mean launch (not launch-window), needed to have Zelda, Mario, and maybe even a few additional classic Nintendo franchises to be a success, and pull in gamers in droves. It won't have anywhere near that.
Instead, we'll get a Splatoon sequel, a Zelda game that the Wii U is also getting, a whole mess of RPGs, and a rehash of Mario Kart 8. Sure, there are some new IP's in there too like 1-2 Switch, but does anyone aside from the most ardent Nintendo loyalist care about gimmicky stuff like that?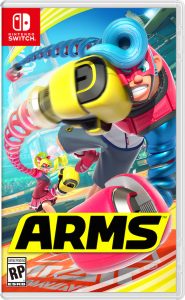 I'm personally having trouble getting excited about motion controls again too, so titles like 1-2 Switch and even the fun-looking Arms hold zero to very little interest for me. Honestly, if we have to suffer through motion control again, I would have rather seen another Punch Out. At least that's a beloved series. And again, that's what I wanted to see for this kickoff. 
So it's not the best, but it's not bad either
My launch lineup would have had Breath of the Wild, definitely. But it also would have included Super Mario, and new Super Mario Kart, Metroid, and Donkey Kong games. It's just very disappointing that so little of the tried-and-trues were used.
Still, I can't say I'm completely down on the Switch either. I know, I know, I did a fair bit of raining on Nintendo's parade up to this point. But there really is reason to be excited here. Even if the power isn't what modern gamers might have hoped for, the Switch is still a really cool piece of technology. And to be able to snap it off the dock and take it on the go is flat-out awesome.
With this being Nintendo too, you pretty much know that there will be a solid assortment of first party stuff coming. And you can be reasonably assured too, that it'll all be quality. Nintendo doesn't lack in that category, despite what you might say about everything else.
And hey, there's third-party stuff too! FIFA from EA is a great addition to the lineup, half for the game itself and half for what it might signal in terms of support. EA and their sports division are a big deal, even if gamers might be loath to admit it from time to time.
In that same vein, Bethesda offering Skyrim is great too. No, it's not Doom, but Skyrim remastered is a big title that's meant for an older audience. That last part is pretty important in the industry as it stands. It's also from a key publisher, for that matter. Nintendo will need those to stay competitive.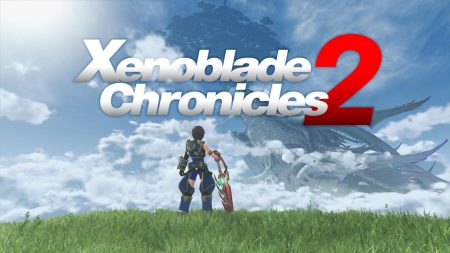 All mixed up
There was a good deal of meh last night for me, including the fact that the battery will last from 2 to 6 hours. That doesn't bode well for those looking to get into BotW while traveling. But there was some really cool stuff as well.
Actually, the meh actually outweighed what I liked, not that it matters. Why? Because again, I like Nintendo's properties, and they always come through with their first-party offerings. So, with that in mind, I'll probably be getting a Switch even though I'm not in love with what I saw last night.
Even if I do so somewhat begrudgingly.