91 Days is one of those rare anime where it is short, has no fanservice, is thematically unique and finishes the entirety of its story in just 12 episodes.
The anime is set in the Prohibition Era, in the fictional town of Lawless, Illinois where bootlegging is rampant. 3 mafia organisations, the Vanetti, Orco and Galassia families, are vying for control. The first episode opens with the main character, Avilio Bruno (real name Angelo Lagusa) receiving a letter from an unknown source. The letter provides him with a list of Vanetti family members involved in the mafia-related murder of his family 8 years prior, and prompts him to return to Lawless. With some help from Corteo, his childhood friend, he sets in motion his quest for revenge which is one hell of a mafia bonanza ride.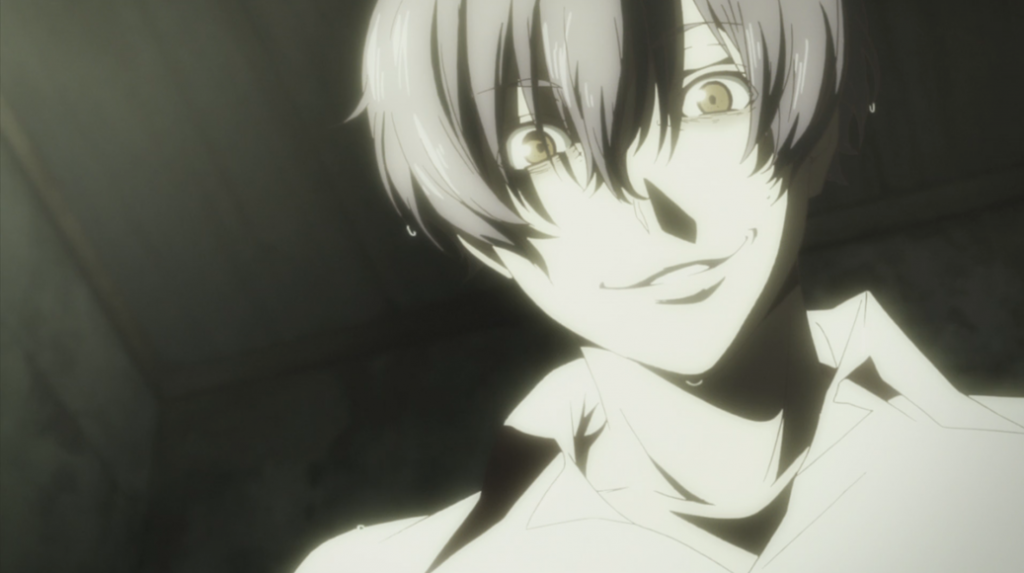 Plot
I started watching 91 Days as it was being released and I was hooked from the first episode. I got even more excited for the next and the next, and by its climax my body was ready. At first I thought I had a general idea of how the story was going to go: basic revenge plot, Kill Bill-style, slowly but surely he makes his way removing each enemy at a time in a straightforward manner.
However I was pleasantly surprised by how events played out! Things didn't always go according to how I thought they would. Nothing I expected happened, and at the end of it I was sitting on the edge of my seat like some soapie-loving granny wondering what's going to happen in the next episode.
The relations and dealings between the families and members themselves kept me intrigued. It immersed me in the world that the anime built. The story kept me on my toes the entire time. It was definitely a strong point for the anime which is why I have avoided saying too much in efforts not to spoil it.
Animation
The animation is generally quite good and the backgrounds are absolutely stunning. Alas one will definitely notice where it begins to suffer from the all too familiar "quality burnout". So the quality drops after the first episode(s) in certain places for various reasons- most likely being budget.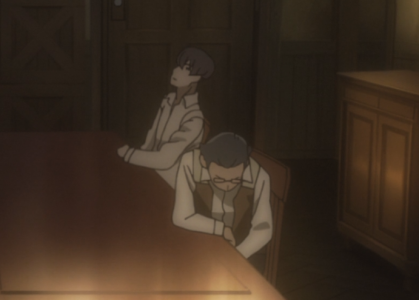 Despite this, it keeps up its theme by being as real as possible. No dropping jaws or cartoony stylisations here, this is a serious anime for serious business. Nothing personal. Until the CGI comes along.
CGI is either a bane or a boon. In this case I believe it is used well. It is not used too often and is mainly for animating the vehicles and that suits me just fine. Another great thing to note about the anime is that the directing, environmental and character design is superb. It is on par with that of classic mafia films.
Many shots emphasize the tone and atmosphere of the scenes. All the details used from backdrops to objects are accurate to the time frame and keep you wholly engulfed in the Prohibition Era.
Characters
91 Days definitely made me proud with its portrayal of its characters from the charismatic Nero to the timid Corteo. Almost all the characters were given rounded personalities with desires, drives, fears and goals. Each one peppered with some care into who they are. One character I did not like at first was Fango. He was one crazy mofo. I felt he was too eccentric for the period he was in but then he grew into one of my favorites. Avilio was also admirable in his cunning and determination for vengeance.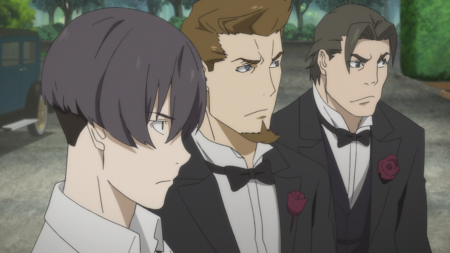 OP and ED
Unfortunately, I usually dislike OP and ED songs so I skip them after the first listen. In the first episode they played what I think is instrumental, gloomy blues over a title credits sequence. I had hoped it might continue to the next episode since it was so fitting for its theme and I enjoyed it. They also had the ending song, ELISA's "Rain or Shine", play while the credits rolled which was a jazz song with a female singer that was smooth as butter. Again very appropriate. However, the OP in the subsequent episodes was TK from Ling Tosite Sigure's "Signal".  Some may recognize the band as the same one that did Tokyo Ghoul's infamous "Oshiete oshiete" opening. I was indifferent to this OP as I felt the song was okay but it didn't really fit the time period of the anime.
Conclusion
I could talk more about how the soundtrack (excluding the OP) fits this anime better than a garbage can fits Jacob Sartorius but I have a word limit. This anime is all Italian mafia intrigue and action, all rounded, all revenge and all too underappreciated. I highly recommend this to those that enjoy the genre and as an entry level anime for newcomers since it is somewhat familiar territory.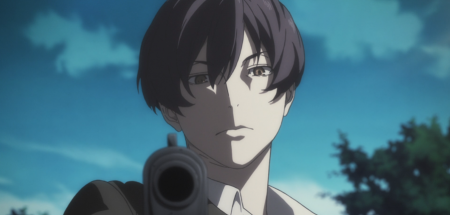 91 Days
Release Date: July 9th, 2016
Publisher: Funimation (US)
Need a drink?
Story - 85%
Characters - 80%
Animation - 70%
Themantics - 90%
Lawless Heaven. Brewed strong with the best ingredients for the strongest kick. A well rounded drink for those looking for the finest of tastes.