There is a lot to be thankful for in November as Gold members will be receiving the following games for free via Games with Gold: Super Dungeon Brothers, Murdered: Soul Suspect, Monkey Island: Special Edition and Far Cry 3: Blood Dragon. Starting November 1st, there will be lots of zany adventures and coop mishaps.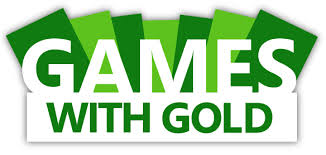 On the Xbox One, Gold Members will be able to download Super Dungeon Brothers starting on November 1st  and for the Xbox 360 backward compatibility title, there is Monkey Island: Special Edition. Super Dungeon Brothers is an epic four-player coop adventure. Play as the heavy metal heroes Axl, Lars, Freddie and Ozzie as they search for loot, hordes of evil monsters and fabled rock legends.
Monkey Island: Special Edition is a bit on the slower side. This point and click adventure follows the tale of Guybrush Threepwood as he explores the secrets of Monkey Island. This journey is chock-full of pirates, jokes and exploration.
Solve murders and fight techno-T-rexes starting November 16
The beginning of the month is full of lighter games, but that is all going to change on November 16th with Murdered: Soul Suspect and Far Cry 3: Blood Dragon.
For the Xbox One players will receive Murdered: Soul Suspect. Detective Ronan O'Connor is having the worst day of his life. He works at the Salem Police department and the hardest case has just landed in his lap, his own murder. Players must work as Ronan in the afterlife to solve who murdered him.
Break out the leg warmers and boom boxes because there are going to be plenty of lasers when Far Cry 3: Blood Dragon is released on November 16. Available on the Xbox One via the backward compatibility program. Nuclear war has nearly destroyed the planet and things are looking bleak. There is only one man who can stop the wickedness and restore hope. That man is Rex Power Colt.
November's Games with Gold will provide $64 dollars in free games with 2600 available gamer points. These games look fun and exciting and provide a nice variety of games to play. Make sure to check them out starting November 1st.