Wii U ports like Super Mario Maker and franchise spin-offs like Pikmin 3DS highlight the latest 3DS Nintendo Direct.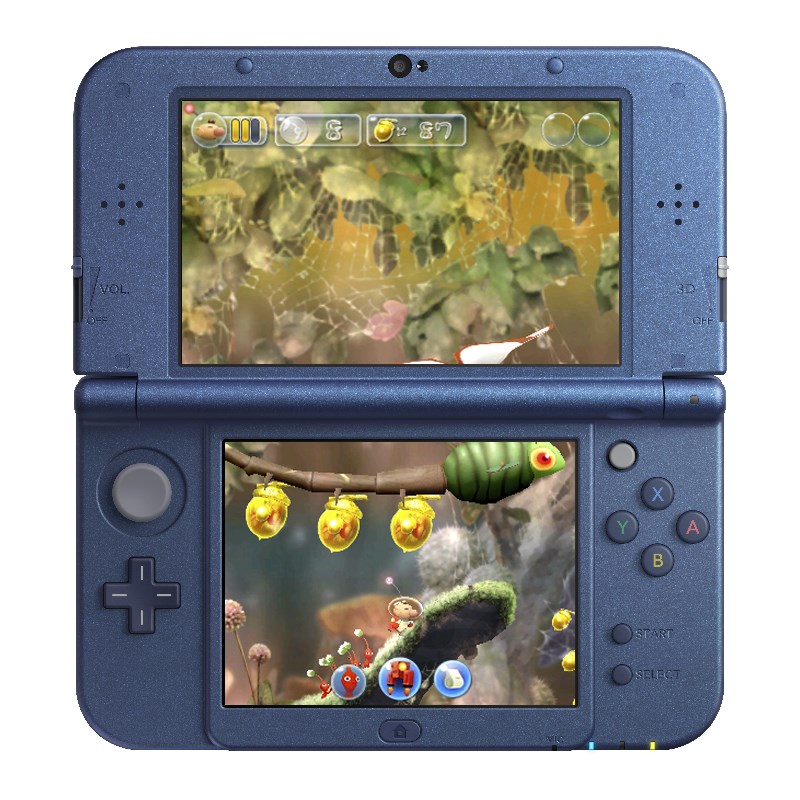 This morning's 3DS Nintendo Direct told no lies: its focus was firmly planted on the 3DS, without a thought for NX, Wii U, or mobile.
But no surprises there.
The surprises came instead in the form of newly announced games for the handheld- including Wii U ports and spin-offs of classic franchises.
But let's start at the beginning.  The direct started with a trailer for Pokemon Sun and Moon (or antics between Reggie and Bill, technically), and then swiftly moved along.
Super Mario Maker is being ported to the Nintendo 3DS.  While the game doesn't seem to be the full-fledged title in every way (they used the word "instead" when discussing map sharing locally, instead of online), it will feature the same robust toolset that has crafted the plethora of titles that perform for the Wii U.  Indeed, many (but not all) of the stages created on Wii U will be playable on the 3DS version.  The game is to release on December 2, and, if it's anywhere near as good as the Wii U version, then we highly recommend picking it up.
Mario Party Star Rush showed off some of its new modes, including the Toad Rush we saw at E3 (wherein every player takes their turns simultaneously), and a mode where players race through mini games in order to move through a map first.  A free download version of the game will allow players to enjoy the full suite of options in multiplayer local-play, so long as one person owns a cart.  Think of it like Download Play, but with a specified application.  The game is launching on November 4.
Animal Crossing New Leaf is getting an amiibo focused update, as well as a new stack of cards (and a new launch version, featuring one of those cards).  More details will come in a mini-direct later this year.
Mii Plaza is getting a couple of updates, available today.  The first aims to speed up the process, helping you to bustle through your streetpassees quickly, skipping extraneous dialogue so that you can get to what matters: the puzzle pieces (and the games). 
Speaking of the games, there are five new ones out now, each faster than the normal Mii Plaza titles.  You can pick one of two of them to download for free, and then get the rest for a discounted price.  It should also be noted that players will be able to streetpass up to a hundred players at a time, though the specifics of how that worked seemed unclear.
Next, new eShop title Tank Troopers was announced, an action game where players control tanks and select troopers to affect their abilities (ice blasts, paralyzing electric shots, etc.).  The game features both single-player and multiplayer bouts, and is expected to launch relatively soon.
Picross 3D: Round 2 is also out today, and features more puzzles (including amiibo puzzles), and a couple other, new shenanigans.  A free demo is also available now, so give it a whirl if you're interested.
Nintendo spent a quiet moment on Nindies Summer Jam, wherein a new Nindie title releases once a week this month (starting with Metroid-style Axiom Verge) and is shortly available for a 10% discounted price.  Interviews will also be available via Nintendo's Youtube page.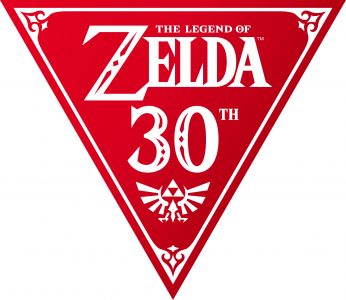 The NES Classics machine is launching November 11, and the Direct celebrated it as a chance for players without Nintendo devices to experience the original Zelda game for the 30th anniversary.  Also in celebration of the anniversary, Nintendo is launching 3 new books in conjunction with Dark Horse (starting with the already announced Art Book), as well as classic Zelda amiibo, including 8-Bit Link, Ocarina of Time Link, and Wind Waker Link and Zelda (all of which will have special Breath of the Wild Functionality).  Otherwise, they act as standard Link and Zelda amiibo.
Skyward Sword is also available now on the Wii U eShop, so if you haven't given the fantastic Wii swan song a shot, now is your chance.
The last bit of Zelda news is the release of the Phantom Hourglass and Spirit Tracks DLC for Hyrule Warriors- including two new characters: Toon Zelda (complete with dark nut armor) and Sand Wand Link (complete with train-based attacks).  The DLC is also available today.
Not available today is the upcoming September line-up for the console, including such titles as Phoenix Wright (Sept. 8), Dragon Quest VII (Sept. 16), Yokai Watch 2 (Sept. 30) (with a demo coming out sometime this month), Sonic Boom (Sept. 27), and Shin Megami Tensei 4: Apocolypse (Sept. 20). 
More was also shown of 2017 titles Dragon Quest VIII and Ever Oasis, two JRPGs to whet aficionados' appetite. 
The last new announcements started with a Yoshi's Woolly World port (check out the original's review), called Poochy and Yoshi's Woolly World, which features the Wii U's stages, as well as new stages starring Poochy.  The game also features several stop-motion animations by Dwarf, and comes packaged with a new yarn poochy amiibo.
Next up, Mario Sports Superstars, which features five sports (Tennis, Baseball, Golf, Soccer, and Horse Racing) and releases in Spring of 2017.  The game supports single-player and multi-player for each sport.  Hopefully Tennis, Baseball, and Golf aren't simply distilled versions of the respective series' histories.  Soccer will be the traditional 11 vs 11 set-up, meaning it will unlikely be like the Strikers series (which was fantastic- check out Charged if it's available on the Wii U virtual console in your region). 
The direct wrapped up with a new 3DS Pikmin game, a 2D platforming puzzle game that retains elements of its predecessors (unlike Chibi-Robo: Zip Lash, which gives us hope), and sees players throwing Pikmin to battle enemies, build bridges, collect treasures, and solve puzzles.  The game is also slated for 2017.
The half-hour 3DS Nintendo Direct presentation had a lot of ground to cover, but it was carried by its swift pace and had little difficulty doing so.  The 3DS certainly seems to have a healthy life ahead of it, and reports that the console would be supported through 2018 don't seem far off the mark. 
Personally, I'm excited to get my Mii Plaza updates (hands-on to come in the following days), and am looking forward to the Dragon Quest titles, SMT Apocalypse, and Ever Oasis.  Tank Troopers, Mario Sports Superstars, and Pikmin 3DS definitely have my interest, but I'll probably be skipping the new ports as I've already played them both to death on Wii U.  If you haven't though, we highly suggest both titles in their Wii U incarnations, and so long as the ports run smoothly, we see no reason we won't be recommending those come 2017.