Prepare Yourself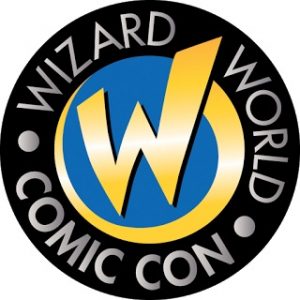 If you are a fan of movies, television shows, video games or comic books, then you will find something worthwhile at Wizard World's Comic-Con events. Are you in the mood for a new steampunk cap? Want to get the lowdown on some up-and-coming comic book artists? Maybe you are more interested in the latest board game offerings? These are just a slice of what can be found on the Comic-Con floor.
Cosplay
As soon as you reach the block that the convention is, you will discover attendees dressed in cosplay. Once you walk in the front entrance of the Donald E. Stephens Convention Center, you will be surrounded by cosplay members. Everything from fans of the original ghostbusters, to X-men, and any other popular series that is currently airing. We narrowly escaped a demigorgon from Netflix's Stranger Things, and saw a crowd of assorted Marvel characters gathering for group photos. There was even Barf from Spaceballs, and a few unknown characters on stilts.
Once inside, you have the opportunity to check out the panels, or head for the merchandise. There are two wings on the first floor that house many booths, peddling everything from Legos to swords and more. We decided to stop and get a caricature to remember our trip, amidst all our shopping. My wife and I both got a few t-shirts this time around, before building our Pop! Funko collection.
Panels
When it comes to the panels, there are several possibilities you can check out. Some panels discuss what it takes to become a comic artist or to build on your cosplay skills. Then there is occasionally the chance to catch screenings of new trailers for movies or TV shows. For the last two years, the Screen Junkies have been on-site. They want to promote their Honest Trailers YouTube series. Keep your eyes open, there are panels with wrestlers, or even the cult-favorite Bruce Campbell.
We missed out on the opportunity to attend the Back to the Future reunion panel. A note to anyone who has not been to a panel of this scale before, plan on lining up for the panel at least an hour prior to the doors opening. By the time we got to the panel floor, the line wrapped around the foyer area 4 times, so we were unwilling to wait in line, and see if we could get in. Though we have been able to make panels for celebrities such as Jewel Staite of Firefly before. Next time around, we will be better informed how to plan for the 'large' panels.
Gaming
Is that not enough? Fine, then head upstairs. Upstairs you will find gaming competitions, folks selling game-related merchandise, and even a game-related charity: Extra Life, working in collaboration with Children's Miracle Network Hospitals.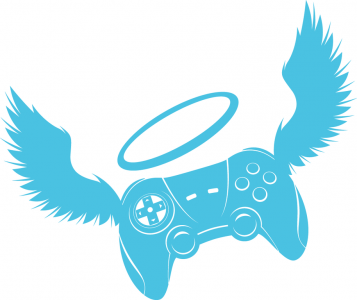 The charity has been in existence since 2008, and provides funds for critical treatments and healthcare services, pediatric medical equipment and charitable care to children in need. Since 2008 there has been a 4900% increase in annual funds since the charity began! $100 is the average raised by a a gamer, and above $14 million has been raised since their inception in 2008.
We look forward to seeing what Madison and Chicago have to present in the future.
Be sure to check WizardWorld to see what conventions are near you.