"My name is Luna and I have been searching for you for a very long time. You are the chosen one and I have been sent here to guide you on the path to your ultimate destiny."
Luna helps Sailor Moon realize that she has the courage and strength within herself to do anything she sets her mind to. Luna was brought to life by Jill Frappier in all four seasons of the original English dub of Sailor Moon.
Frappier's other notable roles in animation include The Happy Prince, Keroppi, Pippy Longstocking, Animal Shelf, and Anatole.
Discovering her love for acting
Frappier's love for acting began when her parents met doing amateur dramatics in London, England. She and her sister were the first children in the family and they loved to perform for everyone. "In our tiny house my grandmother had curtains between the dining room and the kitchen," begins Frappier. "And when she shut the curtain we had to perform."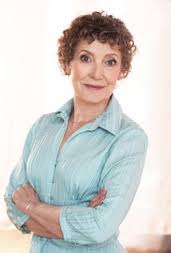 While Frappier has a History degree, she was chosen to be one of 20 girls to represent England in the British pavilion, at Expo '67 in Montreal, Canada.
During her time in the pavilion Frappier organized improvisations and met French Canadian filmmaker Roger Frappier who she later married.
Frappier's acting career takes flight
"After Expo '67 had closed I decided to spend four months travelling across Canada, United States, and into Mexico, Frappier said. "Then I went back to England and taught school for a bit, Roger joined me and we got married in England. Then we came back to Canada as Roger didn't want to work in English."
Frappier's career took off when she began to dub little boy voices in Czechoslovakian movies. "At that point, they used adult girls to be little children and now they use little children to be little children. I was the cute little blond Czech boy and I always knew when my cue was coming because he'd smile," she said.
Frappier and her husband had very little money at the time but continued doing what they love.
"I did children's theatre where we'd go to schools and perform four shows a day and I also taught creative drama to children and teachers. I made 30 bucks a week doing all of that," explains Frappier. "Roger wanted to be a filmmaker and made his first movie but all the money we had was very little, so he would edit the movie in the house and every time he had a bit of money he would shoot a bit more."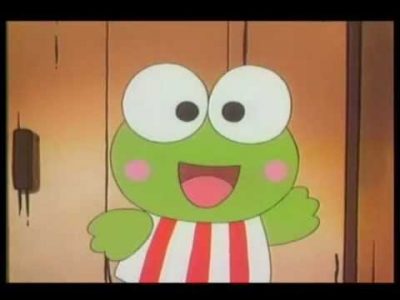 In 1970 Frappier became a member of the acting union Equity and has been a professional ever since. "I just always loved to perform. It's a very silly profession in some ways, but in other ways it's a very big profession because people have been acting for a long time. We need people to show us ourselves."
Frappier expresses what she feels whenever she does live theatre.
"When you do live theatre, for instance, the feedback is just phenomenal and it's so wonderful. I've done drama as well, but I tend to do more comedy. When I do drama it ends up turning into a comedy. To produce laughter and to feel that you made people laugh, and feel the wave of their laughter is so amazing."
Acting is a varied profession however Frappier likes that versatility because it's never boring.
Luna is a powerful acting role
Frappier loves her many roles in animation but the most powerful role she's had is Luna. She was a part of something that continues to affect many people.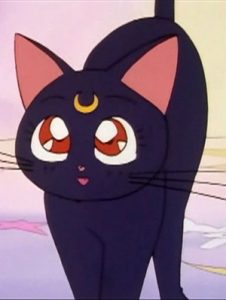 "I am telling you iconic doesn't even begin to describe it. I cannot believe the power of that show. I cannot believe it. I was in a dress shop the other day and a woman who was I don't know thirty we were talking about stuff and I mentioned the Sailor Moon thing and she went bananas! It's like.. I can't explain it. It's the show, and it's not the show, it's their youth and childhood, and it's important in their life."
There were few female superheroes in the '90s and Frappier reminds us that while it was very unusual at the time, it made girls feel good and empowered.
" When you're doing something you don't always realize it's important, I loved my character and being able to play with Serena. I loved the fact that although she was a superhero she was a twerp a lot of the time. I much rather have somebody who's flawed because I don't like perfect people. I mean it's boring. And also they're not believable."
Rising above obstacles
Auditions weren't always easy for Frappier. She openly discusses the rudeness she experienced from one of the casting ladies who came from Los Angeles.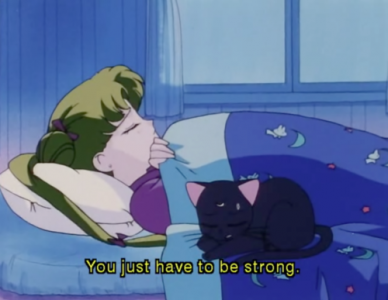 " I was doing a hamburger voice over commercial about: "How Do You Make A Hamburger?" Then the people in Toronto at Optimum Productions said 'Jill we need you to come in and audition for Sailor Moon's teacher' so I said okay," Frappier said. "So I'm standing by a microphone, whispering the line and just figuring out how I want to say it, when one of the L.A. ladies said 'oh too old!' I never actually got to say the line, and I just thought 'you haven't even heard my voice yet.' When I got the part of Luna I had to go back. It was almost midnight and they asked me to read for her then. I don't think we realized how important it already was."
Seeing and experiencing a vulnerable side to Luna
Luna has a prominent role in Sailor Moon: Hearts in Ice when she falls in love with an astronomer after he saves her from being hit by a car.
Frappier has a heartfelt opinion regarding Luna's transformation into a human girl.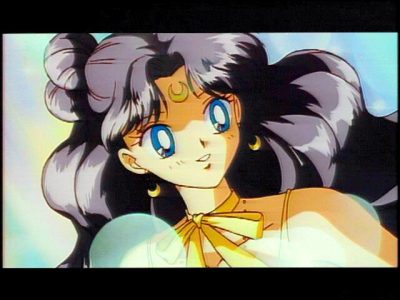 "I remember that so well and it broke my heart. I got so emotional by it. I found it so poignant. Just by the way she would look at him before she changed into a girl I've never seen Luna like that before. I've never seen her vulnerability because she always seems strong, has common sense, and she can deal with situations," Frappier said. "Suddenly she was like a little child herself because she was so in love and totally overwhelmed by it. It brought a tear to my eye. I was moved. Probably one of my favourite things."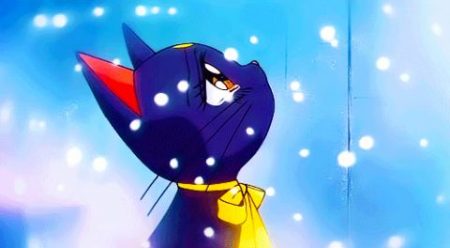 Frappier believes we all have a super person inside of us.
Tapping into your inner super power
Sailor Moon continues to carry this everlasting message.
"In a way, courage is for the person who's scared. I mean if you already aren't scared I don't see how brave it is really. I think bravery is when somebody who's really scared does something. Again you feel that with them especially with Serena. We all have a super person inside of us."