Capcom's monstrous action-RPG title Monster Hunter Generations has finally hit the West. The game is now available for the Nintendo 3DS both physically and digitally.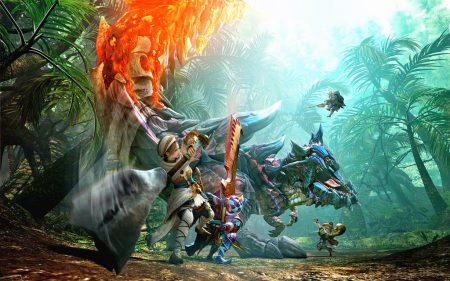 Monster Hunter Generations revisits notable locations from the series' past and deepens the tried-and-true Monster Hunter formula. Gameplay revolves around fighting larger-than-life monsters and using materials carved from their bodies to make equipment.
While not the best example of a story-driven experience, Monster Hunter Generations has players enrolling in the Wycademy, a group that studies monsters. Fledgling Hunters will fight increasingly stronger monsters and aim to protect four villages from the creatures terrorizing them.
Gameplay 
Fans of the series will find the additions to the combat to be fresh. Hunting Styles offer a variety of ways to customize how your Hunter fights. Previous titles have players locked into one fighting style based on their equipped weapon. This is no longer the case. Additionally, there is even more customization with Hunting Arts. These special moves give players the option of using cinematic special attacks and powerful buffs.
The true strength of the Monster Hunter series is in its multiplayer. Most quests taken on within Monster Hunter Generations can and should be taken on with a party of up to four Hunters. In this case, players can team up with friends locally or through online play. Hunts can also be taken with random players online. Multiplayer hunts let players hunt more efficiently, maximizing both damage and materials.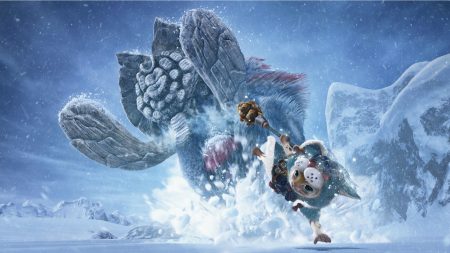 Capcom has announced that it will release DLC weekly for the remainder of the year. DLC will be themed around franchises like Fire Emblem, Okami, The Legend of Zelda, and Star Fox.
Monster Hunter Generations is the best entry for newcomers and for Monster Hunter veterans. While punishing at first, the game is rewarding. Master the variety of weapons and prove you're the best Monster Hunter!
Are you still on the fence? Try downloading the Monster Hunter Generations demo on the Nintendo 3DS eShop!
Check out the launch trailer here:
[embedyt] http://www.youtube.com/watch?v=r_8-uOwDUpY[/embedyt]
Monster Hunter Generations is available now! Will you be picking up Monster Hunter Generations? Let the Brutal Gamer team know in the comments below!