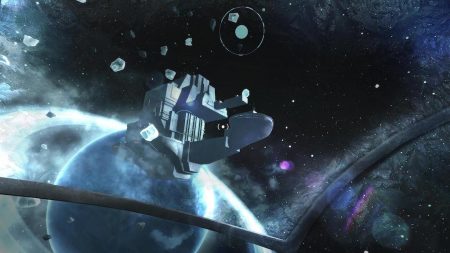 Space Rift, the upcoming VR experience set in space, is releasing at some point during Summer 2016. Developed by the independent studio, Vibrant Core, the game will be available on Android and PC. Vibrant Core are planning a release for the game on Playstation VR in October.
Furthermore, the game will have players take on the role of a pilot as they traverse the galaxy from the perspective of their ship's cockpit. Publisher BitComposer claim the game will grant players access to ship upgrades by collecting resources. This will allow players to experience how their ship will evolve throughout the course of the game. Moreover, the game promises an engaging and interactive storyline that will be both intensive and immersive.
The game will release at a price of USD/ EUR 19,99 (GBP 14, 99). With assurances of unconventional as well as original gameplay, Space Rift may be one of the most interesting looking titles shown this season.