AMD brought PC Gaming to E3 last year, an addition seriously overdue. Unfortunately, the over-long and awkward conference focused too little on games and way too much on tech updates. This year, the PC Gaming Show learned from its past mistakes and actually delivered a gaming show.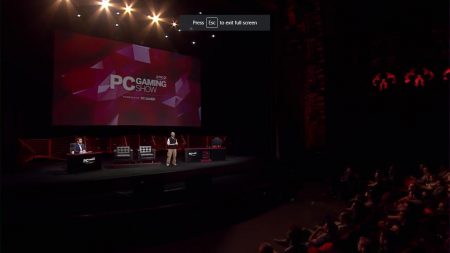 Likeable Host Sean "Day9" Plott carried out a series of short and to the point interviews with quite a few games/updates receiving World Premieres during the evening. And what better way to open an E3 event dedicated to PC Gaming than with juggernaut franchise, Warhammer.
Dawn of War III opened the night, as Relic Entertainment premiered the Pre-Alpha Gameplay for the latest addition to the RTS series.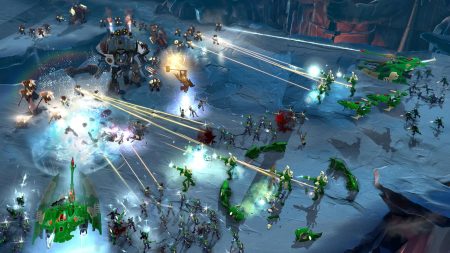 Phillippe Boulle and Brent Disbrow expanded on the footage by stating that the epic storyline will be told from the perspective of three heroes from three different factions that will all intersect at some point in time. The footage also revealed new units, a terrifying space laser and an entirely new Planet of Ice and Fire.
Full footage of the above E3 mission will be made available on Youtube on the 24th of June.
PC and Console gamers love to argue which platform rules the modern era. Even though both sides have their fair points, one aspect of PC Gaming that can not be replicated (at least not to its full extent) on Consoles is Modding. And the PC Gaming Show did not fail to highlight the endless possibilities of user-generated content and the fact that developers are very much embracing it.
Director Jesse Rapczak announced a few official mods that will be made available for Ark: Survival Evolved within the coming months. The highlight being Ark: Primal Survival, where the player can control any one of the animals/dinosaurs/insects that inhabit the huge Ark universe.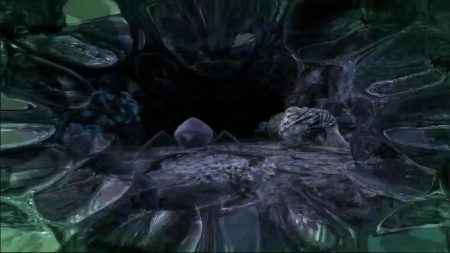 The goal would be to create a pack, survive, make babies and then guide them towards adulthood. Beyond that, it really focuses on the core idea of Ark, which is simply survival. Rapczak also revealed an entire new Biome (Redwood) and the Titanosaur, the largest dinosaur in Ark history. A beast so massive that an entire base can be built on its back.
Arguably the most exciting gameplay footage of the conference came from TaleWorlds Entertainment in the form of Mount & Blade II: Bannerlord. A grisly, realistic and ambitious siege was presented to the audience and giddy Host, which included a total of over 500 soldiers. Community Manager Frank Elliott added that the final version will be larger in scope and provided a variety of choices on how to approach a battle.
If that was not enough, all the tools used to develop the sequel to the 2012 Mount & Blade: Warband will be made available for modders and a system will be implemented to allow for the combination of different mods.
Boss Key Productions Premiered a new map for the previously (but not anymore) free-to-play Zero Gravity role-based FPS, Lawbreakers, with another Ice-T narrated gameplay trailer. Promenade offers a revisioning of L.A. with all the gore and swearing one could possibly hope for (honestly, it was a selling point during Plott's interview with Director Cliff Bleszinski).
The 1st Alpha Test Weekend is scheduled for next Saturday and Sunday, with further public test periods planned.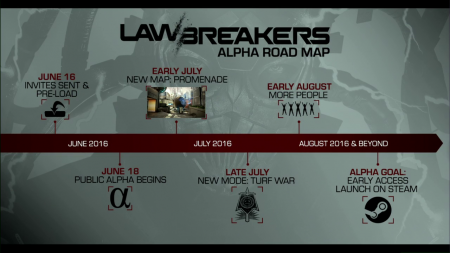 Arma 3's latest expansion, Apex, was not only revealed during the event BUT made available for a select group of gamers. Apex introduces a unique (and massive) jungly South Pacific map with 30 new weapons and vehicles that aim to provide different ways to explore the world. A sneak preview access that downloads the entire expansion is available for those that pre-ordered the expansion or are a part of the development branch. Otherwise, it will be released on the 11th of July 2016.
Since it is 2016, we must mention Virtual Reality. Two new games were revealed for the Oculus Rift: Superhot and a new Killing Floor entitled Incursion. Superhot has been available on Xbox One and Windows since last February, but the time manipulation FPS will be given a new outlook on life with the Oculus Rift. Incursion takes a step away from the over-the-top mayhem of the main title games to deliver a genuine horror experience.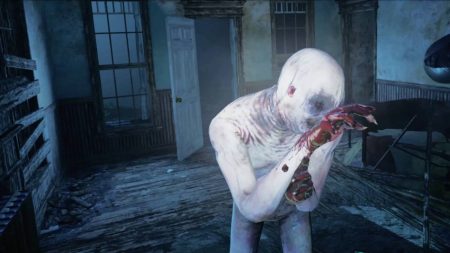 The event closed on Warren Spector having a heart to heart with the PC Crowd about the important of the platform. Therefore, it was fitting to have the final game reveal of the night be Deus Ex Machina: Mankind Divided.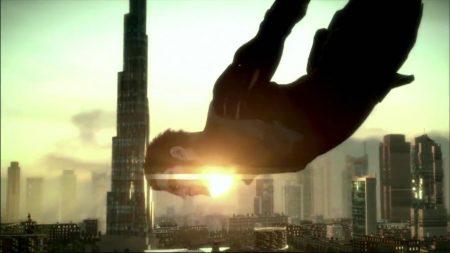 Impressing with exclusive footage of Dubai, the first level, and revealing a few additional details on the context in relation to Human Revolution, Mankind Divided was THE definite highlight. This Jensen is colder and considerably better adapted to all the augmentations his body has gone through, which is reflected in the fluidity of the game. Player choice has been given more importance this time around, with the chosen gameplay style leading to unique consequences within individual missions.
Although the PC Gaming Show dedicated most of the event to games, AMD's CEO Lisa Su did get in a small 5 segment to showcase two new Polaris 14mm process video cards in the RX 470 and RX 460. These lightweight cousins to the $199 tagged RX 480 should deliver a decent quality gaming experience for those on a budget and can run VR (like the 480). All three cards will hit the market on the 29th of this month.
Su also introduced an Alienware VR backpack. Which is exactly what it sounds like; A complete PC in the shape of a backpack. The Zen CPU was also showcased running Doom. Specs are still cloudy on the latest AMD processor but, yes, Doom is still awesome.
Other News/Reveals/Games:
Don't Starve's Clay Entertainment premiered Oxygen Not Included.
The weirdly humorous Godzilla/1984 VR hybrid, Giant Cop, received its first trailer.
CI Games continue to try their hand at Dark Souls with Sci-fi game The Surge.
Serious Sam VR comes to Steam Early Access in Summer 2016.
Dontnod Entertainment showed off some hack and slash gameplay fun with Vampyr footage.
Killing Floor 2: Bullseye has gone live. A full release is expected for this fall.
Obsidian's Tyranny asked: "What if evil won?"
From the developers of Layers of Fear comes Observer, a futuristic cyberpunk horror game, with some exclusive gameplay footage. Pretty creepy.
 Spankypants Studios delivered with a trailer for Dropzone, their upcoming RTS MOBA.
Survival game Overland has entered round 3 of first access.
Massively ambitious Dual Universe held its World Premiere. A space sim with a single shard universe that aims to provide full control to the gamer. It is still in Pre-Alpha, with a Closed Alpha commencing in early 2017.
Halo Wars 2 got some time. Game modes will cater for both the hardcore and casual crowds.
New World Interactive launched Day of Infamy on Steam Early Access.
Mirage: Arcane Warfare launched a gameplay trailer. It's practically Chivalry: Medieval Warfare but with magic.
Craft your own spells in 2017 with Mages of Mystralia.
Warframe adds an entirely new game mode in Lunaro. Think soccer but with ninjas.