Airing today on the web, PBS NOVA's Secret Life of Scientists and Engineers talks to former Wonder Years star  Danica McKellar about all things TV and mathematics.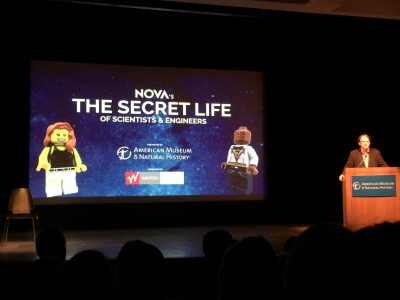 An actress, author, and now full-fledged mathematician, there's seemingly little that Danica McKellar can't do. And while she's more or less left show-biz behind her, she's taking the world of mathematics by storm, actually having a theory named for her.
She's also a part of the new season of Secret Lives of Scientists and Engineers, PBS NOVA's web series about the… well, the secret lives of scientists and engineers. The show profiles some of the most intelligent people in the world, and not ply delves into the individual subjects that they claim as their areas of expertise, but also looks at their real lives, outside of the offices and labs that they call 'home'.
McKellar is just the latest in this new season (the fifth for the show), and while her story might be somewhat familiar to fans of hers, there are a bunch more luminaries featured that you probably know little to nothing about. Sixteen new profiles are on tap for this latest season in total, each of them promising to be eye-opening about just what the lives of the smart and talented are really like.
You can check out a portion of McKellar's episode below, and then head on over to the show's page on PBS' site to watch plenty more. Also make sure you keep up with season 5 via NOVA's Facebook page for Secret Lives of Scientists and Engineers right here.