These new screens look exactly what you would expect something called Call of Cthulhu: The Official Video Game to look like.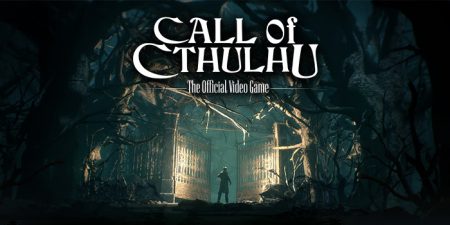 Terrors cloaked in the shroud of inky darkness creep across this set of images, just released onto the unsuspecting world today by Cyanide Studios and publisher Focus Home. They are, of course, pictures of the terror-inducing, forbidding surroundings that you'll be forging your way through in… Call of Cthulhu: The Official Video Game.
Based on the Chaosium-made pen & paper RPG of the same name, this latest game to star H.P. Lovecraft's menagerie of beasts is set on the island of Darkwater (which I assume is off the New England coast). It's there that you'll take up the mantle of 1920's military vet and PI (of course…) Edward Pierce.
Pierce is usually based in Boston, but is looking into the death of one Sarah Hawkins and her family, whom all met their ends on the mysterious island. The screens shown here in this story are of the docks where you make landfall, and the front gates of the family's mansion.
Cyanide is promising "sinister forces and darker secrets buried deep within Darkwater Island", and a "dark and oppressive ambiance" to frame out the action, and it certainly looks all of that from this early look – which is just how fans of the fiction that Call of Cthulhu hails from like it.
Look for Call of Cthulhu: The Official Video Game to ooze onto consoles and the PC in 2017.