Kind of a big rumor right now, it does kind of sound like Nintendo might be ditching discs and going the 3DS-style card route for its new NX.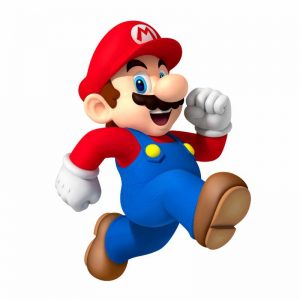 Making the change to optical media with the GameCube, Nintendo has previously been pretty happy with the venerable cartridge as a storage medium. The platform-holder changed things up when CDs/DVDs had become the standard though, and so far hasn't looked back.
Though that might be changing if a fresh round of industry rumors are on point. Rounding things up, MCV follows-up on a Nintendo Life report that the maker of the 3DS' gamecards is predicting a rise in revenue. And it's a predicted increase that's timed (in their forecast) right for that Nintendo NX launch period of March 2017.
Moreover, the company is also saying that they'll be making some new cards that will be capable of more storage than the current 8gig limit. As the original story points out, that'd be a must for the games of the NX to stand a chance next to newer machines from the competition.
Things are getting very interesting indeed for Nintendo and the outlook for the possibility that the NX (or whatever it'll eventually be called) will be a split system, capable of both home and on-the-go play. That sounds infinitely more possible as a card-based console.
Stay tuned, we'll have more for you as it's announced (or leaked). Just remember that there's little to nothing coming at E3 about the NX, as Nintendo will be all about the new Legend of Zelda title. But with a launch that's set for less than a year off, there's sure to be plenty of news on the horizon as we head towards Autumn.
Source: MCV