If you thought you were done spending money on Nintendo's strategy franchise, you were wrong.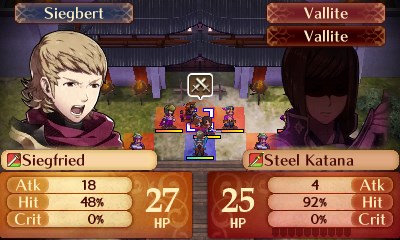 Fire Emblem Fates continues in its second Map Pack, which will launch on May 5th, and release weekly until June 9th. Each piece of the Map Pack tells a single story, wherein different versions of the children must rise up to save themselves- leaving behind the characters you've spec'd out and leveled for a new party.
The first part, Part I: In Endless Dreams, will run you 49 cents, while the subsequent pieces will cost $1.99. The Map Pack, which will be purchasable for the duration of the maps' releasing period, will cost $7.99, saving you a couple dollars.
Another Gift from Anna will also be available for free starting May 5th, and will give players a Boot and Paragon items- so those looking to make their General move 20 spaces are a little closer to the dream.
While this isn't the first time DLC maps will be tied together, it is the first time that so many of them are- and also the first time you'll be tied to a different cast.