Preload Star Fox Zero, or enjoy Game & Watch Gallery 4. There's not much else to see this week.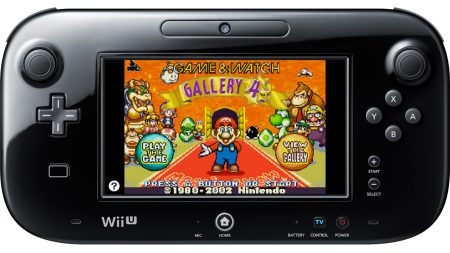 The wait for Starfox Zero may not have gotten longer, but it'll sure feel like it after a week like this. You can now preload the game if you purchase the digital version via the Nintendo eShop, so that it can sit on your menu screen and tantalize you until the 22nd.
Game & Watch Gallery 4 also releases this week, and includes both Classic and Modern variants Game & Watch titles of yore.
Otherwise, try and enjoy games like Epic Dumpster Bear, Emojikara: A Clever Emoji Match Game, SUPER ROBO MOUSE, or Doll Fashion Atelier.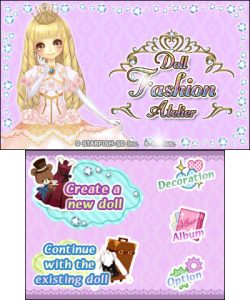 Or jump on the Nintendo eShop Spring Sale, where digital versions of an abundance of titles are available for a reduced price. Highlights include Zero Escape: Virtue's Last reward (down to $11.99), DuckTales Remastered (down to $4.99), Inazuma Eleven ($13.99), or, if you've somehow missed it until now, Mario Kart 8 for $41.99.
From Nintendo:
This week's Nintendo Download includes the following featured content:
Virtual Console on Wii U

Game & Watch Gallery 4 – Enjoy classic Game & Watch games in both their original and enhanced formats. Classic mode will take you back in time, while Modern mode improves play control, and adds color and sound effects. Earn in-game stars to unlock more features and even more games within Game & Watch Gallery 4.

Nintendo eShop on Wii U

Star Fox Zero is available for pre-purchase in Nintendo eShop starting at 9 a.m. PT on April 7. Purchase the digital version of the game in Nintendo eShop on Wii U or at http://starfoxzero.nintendo.com/buy/ and receive an automatic Nintendo eShop discount of $4.99 toward the purchase of the Star Fox Guard game when both games release on April 22. If you pre-purchase Star Fox Zero in Nintendo eShop on Wii U or through Nintendo.com, it will pre-load the game to your system so you'll be able to play after a small game update when it launches. Be among the first to play!
Nintendo eShop sales:
Nintendo eShop on Wii U and Nintendo 3DS

Spring into savings on Nintendo eShop with the Super Spring Sale! Save up to 30 percent off select games in Nintendo eShop starting at 9 a.m. PT on April 7 until 8:59 a.m. PT on April 21. Remember: Purchasing items from Nintendo eShop is an easy way to earn points for the new My Nintendo rewards program. Just make sure your Nintendo Network ID and Nintendo Account are linked prior to making a purchase. Visit https://my.nintendo.com/ for more information.

Nintendo eShop on Wii U
New DLC:
Fire Emblem Fates – New DLC Map – Anna on the Run – Anna is cornered by thieves! What will her fate be? This new map is available to download in the Fire Emblem Fates game for $1.99. Upon successful completion of this map, Fire Emblem mainstay Anna joins the party.
Fire Emblem Fates – Map Pack 1 – As a reminder, anyone who owns either the Fire Emblem Fates: Birthright or Fire Emblem Fates: Conquest game can purchase Map Pack 1 at the Dragon's Gate in Chapter 6 of the game for $17.99 to get access to 11 DLC maps plus bonus content as they are released weekly through April 21. Map Pack 1 content is priced at more than $24 when purchased individually.
Theme Shop on Nintendo 3DS:
New themes this week include:

Disney Frozen
Mickey& Friends
Stitch& Company
Disney The Little Mermaid
Also new this week: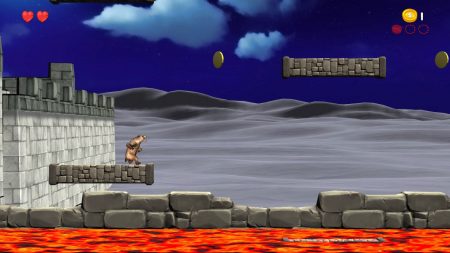 In addition to video games available at retail stores, Nintendo also offers a variety of content that people can download directly to their systems. Nintendo adds new games weekly to the Nintendo eShop on the Wii U console and the Nintendo 3DS family of systems, the Nintendo DSi™ Shop for the Nintendo DSi system and the Wii™ Shop Channel for the Wii console.
The Nintendo eShop is a cash-based service that features a wide variety of content, including new and classic games, applications and demos. Users can add money to their account balances by using a credit card or purchasing a Nintendo eShop Card at a retail store and entering the code from the card. All funds from one card must be loaded in the Nintendo eShop on either Wii U or the Nintendo 3DS family of systems, but can be used in either Nintendo eShop if the systems are linked to a single Nintendo Network account.
The Wii Shop Channel offers games and applications and uses Wii Points™, which can be purchased via the Wii Shop Channel. The Nintendo DSi Shop offers games and applications and uses Nintendo DSi Points™, which can be purchased in the Nintendo DSi Shop.
Remember that Wii U, Wii, Nintendo 3DS, Nintendo 3DS XL, Nintendo 2DS and Nintendo DSi feature parental controls that let adults manage some of the content their children can access. For more information about this and other features, visit http://www.nintendo.com/wiiu or http://www.nintendo.com/3ds.