Activision is set to change things up for FreeStyleGames after the somewhat disappointing performance of Guitar Hero Live.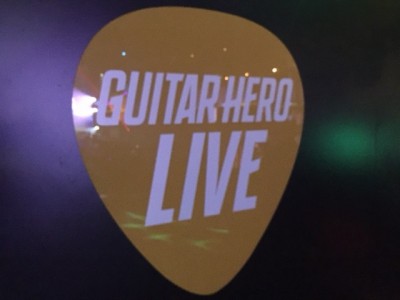 A music game that altered a great many things about what we all expect from music games, Guitar Hero Live was a critical darling (we loved it) when it hit in Fall of last year. Here's the thing though, that didn't necessarily translate to sales, and that's the department that really matters when you're talking about triple-A stuff.
Unless I'm remembering things all wrong, GH Live wasn't a complete failure by any means, but the sales weren't quite what Activision was expecting and there are some changes afoot as a result for developer FreeStyleGames. Just what that means though, is kind of up in the air.
Activision released a statement saying that they will "restructure" the developer and that they've been looking at "a range of future options for the studio". Whatever it means for the future of the developer, it doesn't sound all that good.
The whole thing is kind of sad too, and for more than the obvious. GH Live changed the rhythm genre in terrific ways. FreeStyle added in an excellently realized (not to mention scalable) live crowd and band, as well as a more realistic guitar controller that featured two rows of easier to press buttons on the neck, replacing that nasty last fret that was always so damned hard to hit.
And then there was GHTV, which eschewed music downloads for two relatively-free channels of on-demand, playable tracks, delivered as though you were playing a live version of MTV/VH1 circa the early years of both stations (you know, back when they actually played music videos). Simply put, it's great. The mode was tons of fun and (if you have Xbox Live/PS+) pulled me in for hours more than the standard solo mode.
I'm hoping that, with this shakeup, all these  great evolutions for the genre don't get tossed out as well. We'll see.
Source: MCV