Looks like Deus Ex will have to wait a bit longer to play Mankind Divided.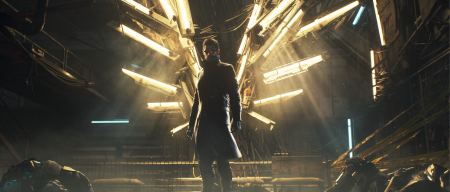 Originally set to launch on consoles and the PC on February 23rd, Deus Ex: Mankind Divided will now not appear till August of 2016. Eidos Montreal head David Anfossi made the news official saying, in short, that they're "proud of the game so far", but that "it will require more time in post-production for tuning, iterations and refinement to meet our high standards."
He then on to say that Eidos and publisher Square Enix don't want to skimp on the quality. That's generally a good idea, but especially in this day and age, where games are released all the time and seem to suffer from no end of things that need to be 'fixed' with patches post-launch.
If Mankind Divided can avoid that little pitfall, then it'll be all that much better for it.
Source: MCV