The source for Star Wars: The Force Awakens merch? Why that'd be your local comics shop, thanks to Diamond and their handy dandy little catalog of awesome.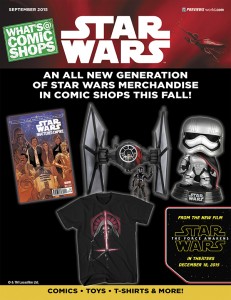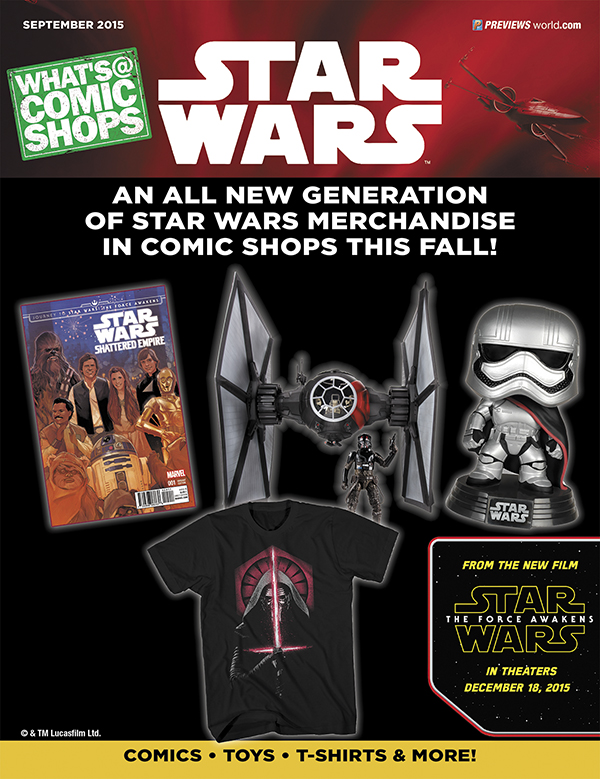 With the first waves of Star Wars: The Force Awakens goodies arriving late last night/early this morning, and Force Friday in full swing across the globe, it might be easy to overlook your local comics shop as a hub of Star Warsy goodness. That's not a mistake you'd want to make if you're looking for some of the harder to find toys and collectables though.
And to make sure you don't, Diamond Comics Distributors has debuted a special catalog chock full of Star Wars stuff, and nothing else. In it, you'll find a selection of action figures, accessories, role-playing stuff… whatever you could want basically. This is all stuff that's available now too, so you can get your checklist started off right.
You can view the book in its entirety right here at this link, and find links to everything as it appears in Diamond's catalog by clicking the pics. Happy Force Friday!