NetherRealm's gory brawler is about to get a quartet of new fighters with a fresh round of DLC for Mortal Kombat X.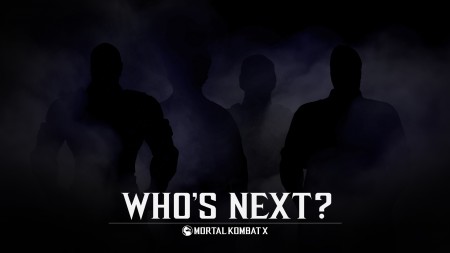 Who's next? Well, it's not all that easy to tell from that teaser image really. And NetherRealm and Warner Bros aren't exactly throwing out any hints either, though they do confirm that new fighters are on the way in the form of DLC for the popular fighting game.
The new content won't be just new characters either, as additional skins and even a new location are en route as well. And while you can probably look for some more info on just who and what'll be added relatively soon, you won't be able to play with any of the new stuff for some time yet.
The new content has officially been branded as arriving in the "first half of 2016."