This is shaping up to be quite the Fall for Fallout fans as a fresh art book, based on the game, has been announced.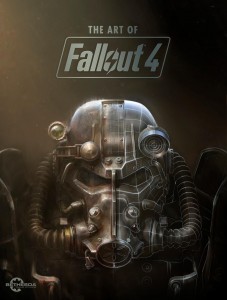 Fallout 4 is a juggernaut, garnering the lions share of gamer's excitement heading into the all important Fall/Holiday sales season. The series has always been a fan-favorite, and part of why is the incredible visualization of a 1950s-esque, and yet post-apocalyptic, world.
Celebrating just that will be this new art book from Dark Horse Comics, a publisher that knows a little something about the genre. Dark Horse has after all, put out quite a few set books in the past, and they just keep on getting better and better.
The Art of Fallout 4 sounds like it'll have some great content between its covers too, like "never-before-seen designs and concept art of the game's dynamic environments, iconic characters, detailed weapons, and more—along with commentary from the developers themselves". It's just the thing to adorn your coffee table while you don your PIP Boy and plunge into Fallout 4 on your trusty console/PC.
It's also just the thing for the Holidays, and will make a pretty spiffy gift for that vault dweller in your life, as The Art of Fallout 4 is set to arrive on store shelves on December 22nd. It'll cost you a cool $39.99 USD- not payable in bottle caps.