PlayStation fans can finally live out their dreams of stepping all over major global cities with Bandai Namco's Godzilla.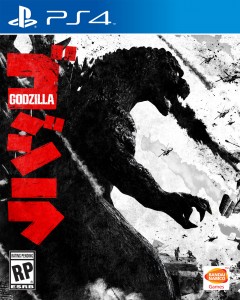 The famed lizard has finally debuted with his first new video game in years with Godzilla this week, in a title that allows gamers to both cause massive amounts of damage, and battle some of the biggest and baddest 'Zilla monsters of all time.
"For over 60 years Godzilla has sparked the imaginations of millions of fans and has been one of Japan's most famous and favorite pop culture exports to the West." said Eric Hartness, Vice President of Marketing at BANDAI NAMCO Entertainment America Inc. "With the GODZILLA videogame we're writing an exciting new chapter in Godzilla's history, enabling his fans to play as their favorite monster and truly experience his incredible strength and destructive power."
That just about covers the finer points of Godzilla as a character, who's been around pretty much since the dawn of the Kaiju (big monster) age and has starred in tons of Japanese films. With his last movie coming out of Hollywood and being a pretty big hit in its own right, it was only a matter of time till a new game was released for the big beastie, and here we are this week with the latest title to star him.
Developed by Natsume Atari, Godzilla gives you "the power to trample and lay waste to cities". You'll pick up G-Energy as you play, which powers up Godzilla and actually allows him to not only bulk up his powers, but also his size.
The PS4 edition also looks like the one to get here, since it will exclusively allow gamers to play as 20 different monsters, and not just the main man… lizard. There's also a ton of different Godzillas in the game including "Godzilla as seen in 1964's "Mothra vs. Godzilla" to Godzilla as seen in the latest 2014 movie".
And lest you think that destruction is all that Godzilla is about, you can also craft your own videos in this one. Using a 'camera system', players can remake classic face-offs from the movies, or make up their own confrontations with any of the monsters in the game- as well as the cities that you get to destroy.
Exclusively for the PS4 and PS3, Godzilla is available now.