Batgirl: A Matter of Family is now available for Season Pass holders, and there's some awesome skins on the way for August that longtime Bat-fans aren't going to want to miss.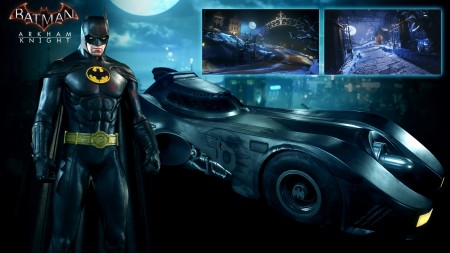 First of all, you can get to downloading that new story content now, as Batgirl's Arkham Asylum prequel mission is now available for play if you're a Season Pass holder. If you're not, well, then you'll be waiting till the 21st of this month to get the expansion pack, which'll cost you $6.99 USD.
Aside from that though, most Batman fans should be absolutely besides themselves as Warner Bros has also announced a new slate of skins that are on the way for the game. What makes these so great? Do you see the images on this page?!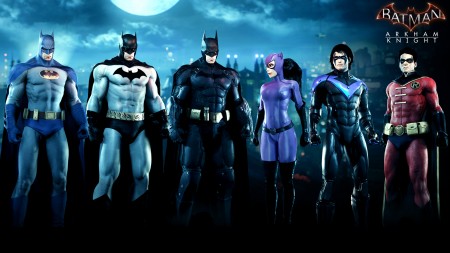 Not only do we get a fantastic selection of new bat-suits including a classic blue and grey, but we're getting the Batman 1989 costume, worn by Michael Keaton in the first Batman movie, and the freaking greatest Batmobile to ever see the silver screen! Yes. I'm slightly biased, but come on this is freaking cool.
Under the title of the 1989 Movie Batmobile Pack, the new content includes the car and the suit from the movie, as well as a pair of new tracks inspired by its sequel- Batman Returns. As for the other pack, that's set to introduce new skins only, and will include "1990s Catwoman, One Year Later Robin, Arkham Origins Batman, Iconic Grey & Black Batman, 1970s Batman and the Original Arkham Nightwing." Not too shabby there either.
There's no date yet for that stuff, but you can expect to see it all arrive this August, which if you can believe it is next month.