Looking forward to Forza 6? Well, if you are, and you're either looking to add another Xbox One to your collection get one just to play, you're going to like this news.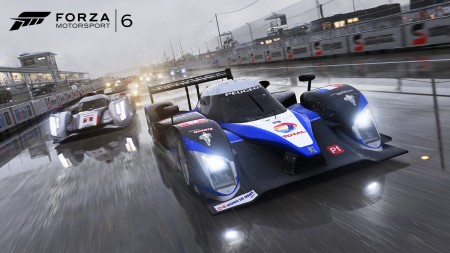 Forza 6 is going to be a big game that many an Xbox gamer is looking forward to playing this Fall. It's just a flat-out phenomenal looking racer with all the bells and whistles that the series is known for. And now Microsoft has announced that they'll be going big for the launch with a special Xbox One bundle.
Colored blue with some cool lil'racing stripes, this Xbox One packs a 1TB hard drive and that new Xbox One controller with the audio jack built-in. The pad will be shaded to match the console too, so you get two 'exclusive' pieces of hardware for your buck in this bundle.
If you'd like to get a look at the set, hit that link down below. You an expect to see it arrive at retail with the game on September 15th.
Source: MCV