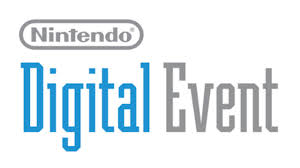 Nintendo is celebrating 30 amazing years of their most popular franchise Super Mario. To kick off the celebrations, huge gaming announcements were made this morning and there is clearly something for everyone to enjoy. Here is what's to come for 2015 and early 2016!
Star Fox Zero (Wii U)
Remember the old classic Star Fox games? Well Star Fox Zero brings a new experience to the classic games with beautiful 3D graphics. Shigeru Miyamoto stated that both Wii U screens have a specific purpose. On one screen the gaming world is shown on the TV while the other is used for gameplay.
Another neat feature for the Wii U is you can use two sticks to speed up and flip around, and there is only one button to fire weapons. For the remaining buttons you can use them to make the arwing transform.
Shigeru Miyamoto also made a point by saying that it's not a remake or a part 4/5. That is why they named it Star Fox Zero.
Upcoming Amiibo (Skylander SuperChargers)
Donkey Kong and Bowser are now joining the family but with a twist. Click to view the video on how these two classic characters are going to be adding to the gameplay!
Zelda Triforce Heroes (3DS)
Get ready to embark on a whole new adventure Zelda Fans! Zelda Triforce Heroes makes its debut in Fall 2015, and this is a game you don't want to miss.
Hyrule Warriors Legends (3DS)
Originally released for the Wii U as Hyrule Warriors Hyrule Warrior Legends is now coming to the 3DS in early 2016!
Metroid Prime: Federation Force (3DS)
Metroid Prime: Federation Force comes with Metroid Prime: Blast Ball. We got a sneak peak of this game during the Nintendo World Championships. It is slated for release in 2016.
Fire Emblem Fates (3DS)
As a fan of the Fire Emblem series I couldn't have been more happy to find out that a new Fire Emblem is on its way. It looks beautiful! Coming in 2016.
Yo-Kai Watch (3DS)
Nintendo and Level- 5 have joined together to bring Yo-Kai Watch to English speaking audiences. Before today I haven't even heard of this game, there is also an anime series. I can't wait to give this game a shot! Releasing: Holiday 2015
Xenoblade Chronicles X (Wii U)
Looking for another RPG to get into? Xenoblade Chronicles X is coming to the Wii U! Releasing: December 4/2015
Mario & Luigi Paper Jam (3DS)
The bros are back! Join them in an all-new adventure. Coming 2016.
Animal Crossing: Happy Home Designer (3DS)
Are you a fan of Animal Crossing? A new game is coming to the 3DS! Release date: September 25/2015
Amiibo Animal Festival ( Wii U) Holiday 2015
Mario Tennis Ultra Smash (Wii U)
Have you always loved the Mario Tennis games? Well get ready as Mario's coming back in a new game! Holiday 2015
Yoshi's Wooly World (Wii U)
I absolutely love Yoshi! Him and Princess Peach are two of my favourite characters from the Super Mario Franchise. This game looks super fun!
Release date is October 16/2015
Final Thoughts
Some big announcements this year, and considering I have never followed an E3 event I have really enjoyed the show as a first-timer. It has been such a surprising and entertaining ride, and what a great way to start off Summer.