If you're going to Comic Con next month, save some cash for the PreviewsWorld booth.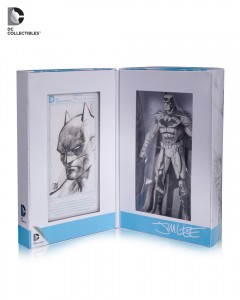 There are always a great selection of SDCC exclusives in the air when Comic Con hits every July, but this year's something else for Previews. Yep, the ubiquitous comic shop mag and bible has a heaping helping of variant comics and collectibles that you're more than likely going to want to take home.
From the Minimate covers to Secret Wars and Civil War, to the amazing looking Jim Lee 'Blue Line Edition' Batman figure that looks like a pencil drawing come to life, there's a little something for everyone… even the Bob's Burgers fans out there. You know who you are.
In all, there are 20 new items that'll be for sale at the PreviewsWorld booth, which is #2401 on the show floor. So make sure that once those doors open at the San Diego Convention Center, you make your way over. Actually, you might want to make it your first stop, since as usual, everything here is going to be super-limited in availability.
Check out Previews full page for all the listings, and maybe start saving those pennies.