Just a short time after the game officially went final and saw release, Warner Bros has announced that it'll be discontinuing service on the DC Comics' online game.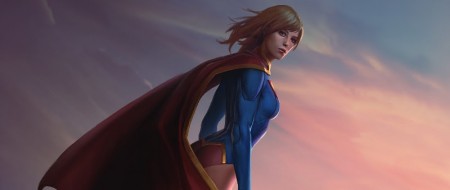 As MOBAs go (I'm not a fan), Infinite Crisis seemed pretty neat. The game offered players a chance to play as several DC Comics characters, complete with multiverse-inspired alternate versions of them. So you could play as Superman, or you could play as Steampunk Superman- which was a massive suit of armor. You could play as Batman, or as the vampiric Red Rain Batman. It was a cool idea.
Cool idea or no though, it wasn't long for this world as Summer 2015 will be the first and last hurrah for the game. Warner Bros and Turbine (the developer) made the announcement on the Steam page for the game, saying that all work on new characters and such will stop right away and that title will be taken offline in August.
Just why the decision was made to discontinue the game wasn't really gotten into, as it was only said that it was a tough choice. Could it be, maybe, that people just weren't playing? Could it be that the age of the MOBA is coming to an end? As I said, I've never been a fan of the genre, so I certainly wouldn't mind seeing it go.
What about you? Do you want to see the MOBA go away for a while? Did you play Infinite Crisis? Was it any good?
Source: MCV