Castlevania fans rejoice! Igarashi has returned to bring you the spiritual successor to Symphony of the Night. Launched today on Kickstarter and quickly funded, Bloodstained: Ritual of the Night will be coming to PS4, Xbox One, and Steam in March, 2017.
Bloodstained will be an exploration-focused 2-D side-scrolling, platformer, an updated version of the classic Castlevania. Clearly a project of passion, Igarashi is not the only legacy on this project.
Igarashi is not the only Castlevania veteran on the project. Michiru Yamane, the original composer for the Castlevania, will develop the music for Bloodstained, adding to the legacy behind the game. Inti Creates will lead the development. A formidable creative team of creators and developers.
Miriam, the main character, has a curse that slowly crystallizes her body. Gebel, an old friend of Miriam, suffers from the same curse and it has ravaged his body and mind. The curse allows Gebel to summon the Demon Castle, but for what reason? Guess you'll have to play to find out!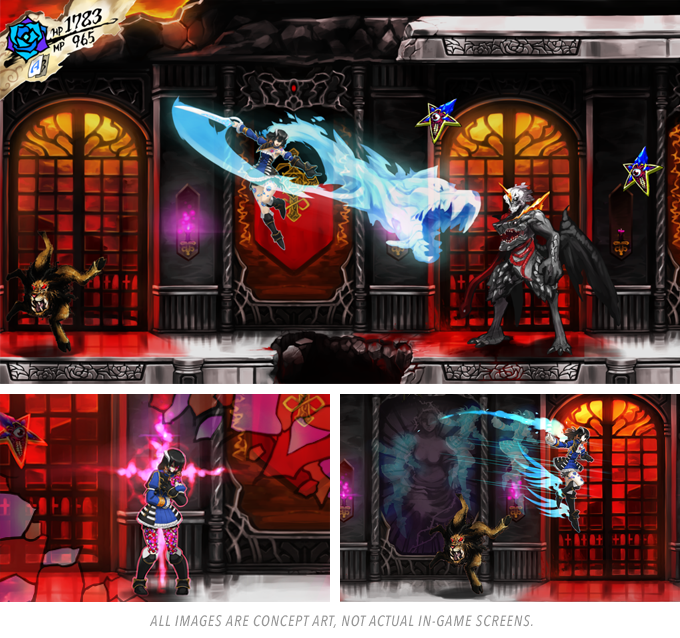 I strongly urge you to at least check out Bloodstained's Kickstarter page. The art shown is amazing and there is more background to the characters and story. The Kickstarter had so many rewards for backers as well as many other social media promotions. Igarashi certainly showed that supporting fans leads to them supporting you.
Currently at just over $1,000,000 mark, Bloodstained has only $250,000 more to raise to reach all their stretch goals and they have 31 more days to reach it. I think it's safe to say that they'll make it.
Will you support it? Are you looking forward to it? Comment below or send me a tweet! @lmrome