A new trailer for Zombie Army Trilogy featuring gameplay has been released. In the trailer, the development team at Rebellion gives a little backstory and as well as some tips on how to survive during the Nazi zombie outbreak.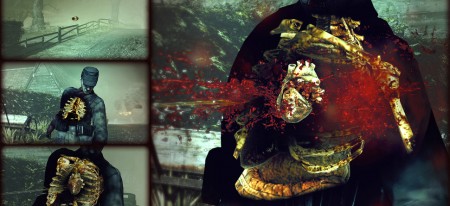 Set during World War II, Hitler has found a way to raise the dead. In a last ditch effort to win the war, Hitler creates a new horrible zombie army. Players will take the role of one of the last survivors in Germany. Work together in a team of up to four players on the same screen or online, or play solo and tackle the hordes of evil. Gamers can expect the same head-shattering X-Ray kill camera as bullets pierce through zombies. Rebellion is taking killing zombies to a whole new level.
Fight off against chain-gun wielding zombies across three epic campaigns. Save the world from Hitler and his zombie army before his army takes over the world. Zombie Army Trilogy is full of authentic World War II weapons for players to use on zombie hordes. Speaking of hordes, a brand Horde mode is being introduced with Zombie Army Trilogy.
In the new Horde Mode, players will be tasked with surviving wave after wave of the undead. Zombie Army Trilogy is set for release on March 6, 2015 on Xbox One, PC and Playstation 4.
Make sure to follow me for all your Xbox news @docbrown303