Sony's got a brewing PR fiasco on their hands.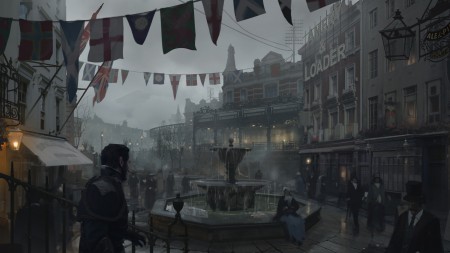 Youtuber PlayMeThrough released gameplay footage of The Order: 1886 and based on their playthrough, it's only about five hours long. PlayMeThrough said that about half the time is single-player gameplay and the rest is unskippable cutscenes; however, this youtuber did rush through without exploring the game and rarely died. Another player achieved a platinum trophy for their playthrough, clocking in about 9 hours of gameplay. This NeoGAF post breaks down the players experience with the game. While Sony has yet to comment, Andrea Pessino, founder and CTO of Ready at Dawn, refuses to comment on what he terms "clickbait" rumors about the game's length.
In my review for Transistor, I discussed how Supergiant Games focuses on quality of gameplay rather than quantity and I'm curious to see if this is an example of that. The Order: 1886 is a beautiful game, creating a gritty alternate reality of London. I do not think people have an issues inherently with shorter gameplay, but with the cost of the game in relation to length of gameplay. Paying fifteen dollars to play a ten hour game is not an issue; however, when the price reaches the AAA level, fans want a higher value to balance the increased cost. Ready at Dawn built an engine from scratch for this game and the graphics are beautiful and these aspects of game design aren't cheap or easy. There are no right answers and only time will tell.
Will you gamble and purchase The Order: 1886? Let me know in the comments below!
Please follow me on Twitter for your PlayStation and gaming news! @lmrome