WRITER'S NOTE: A few corrections have been applied at the request of Pastagames. These corrections clearly reflect the information that they were trying to convey.
Pastagames is a French independent gaming studio located in Paris France, and is known to have many lives.
Since 2001 the company has had many phases, and it all began at a company called Infraworlds. At the time Infraworlds had fifty employees before its collapse, and were focused on creating mobile games. Shortly after the company's collapse, a group of friends got together in 2006 and created Pastagames.
Pastagame's most notable video game titles include: Build-a Bear Workshop, Maestro Jump in Music, and Pix'n Love Rush.
Pix the Cat is the company's most recent title and has been a huge hit since its release.
In Pix the Cat you control the game's main hero Pix and you save ducklings as you navigate through maze style stages. The game itself is a score attack and you will have a limited amount of time to make it to the active point. There are four game play modes to choose from which are: Arcade (the main game) Laboratory Mode, Nostalgia Mode, and Multiplayer Arena Mode.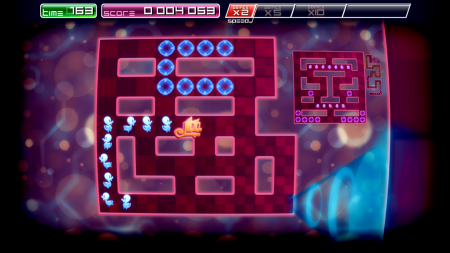 Game Designer Nadim Haddad shared the inspiration behind Pix the Cat.
"The whole thing started with the first game called Arkedo Series 03: Pixel which was a platformer that had a very nifty mechanic in which you could go inside of the pixels and solve little puzzles. We wanted to take that idea one step further and create a game in which you would go inside a dimension, inside yet another dimension. So we took our little character and decided to make a main game out of it, because we were comfortable with this kind of gameplay and we think it's something that it would give pleasure to the players," Haddad began.
"The whole thing started with continuity between one level and the other, so we went ahead with this main idea of collecting eggs, and they stack up behind you as little ducklings, and the original idea was to have your character and his tail on many different dimensions at the same time. This was the starting point, and from there we composed and did a million other things, and we ended up with different gameplays in the game," said Haddad.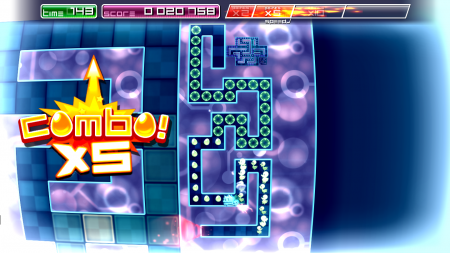 Designing this puzzler was no easy task and Haddad explains what the company had to keep in mind, to make sure that the game would still be fun, and that players would not be frustrated with the game after multiple tries to complete each level.
"We went ahead and made sure that the designs were consistent, so that each player would feel at home when they played the game, even after the thousandth time but at the same time will be challenged by the many different ways they can go about the maze and find different solutions, new skills, and new abilities that will help them go deeper and further into the maze," said Haddad.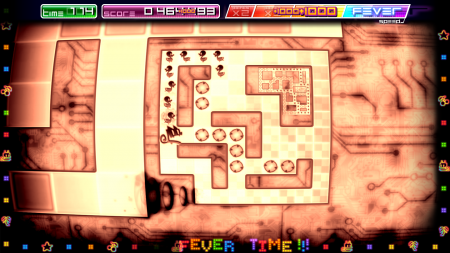 Pastagames had a special arcade cabinet custom made for the game, which was featured at various gaming events. Haddad shares the experience.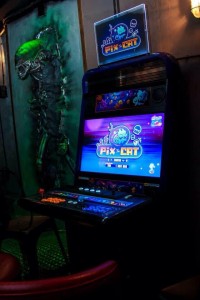 "Having kids line up to play the game and screaming go left, do this, go left, and go right! It's the moment in which you see the anticipation, and people really excited about your game, it's really a relief after three years of working on it. It's like a therapy; you've been working a long time on something, and finally you put it out, and you're so scared that people will just think it sucks. You want people to enjoy your game," said Haddad.
In addition, Haddad shares what he wishes he could have done differently, as they created the game.
"You always start with a plan and you always change your plan a million times down the road, to end up with a game that doesn't necessarily look like the one you had imagined at the beginning. Of course when the game is done you only see the problems as usual you don't see the positives, and you only see the things that bother you. I would have liked to have more depth in some of the levels we have made for the arena. There is always something you want to make better," he said.
When comparing Pix the Cat to other puzzlers on the market Haddad said that he doesn't consider it to be unique, but just cool.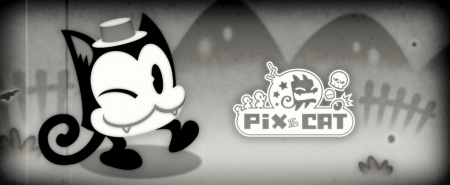 Haddad's favourite mode in Pix the Cat is the multiplayer arena, because it provides a fun experience with friends.
"Overall I will always like the multiplayer the best because I love playing with my friends at home. Each of us has a controller and when one of my friends plays too well or not too well, I can just take his controller and throw it across the room,turn it off, or push him so he cannot do what he intended to do. So I will always go with multiplayer mode," he explained with a laugh in his voice.
Haddad also mentioned that players will only be able to play with friends locally, but not over the internet.
Haddad then shared his hopes for their games.
"Our way of making games is very simple we make a few games for other people, in order to sum up the treasure chest that we have extended to our own games, hoping that one day it will be fruitful, and maybe Pix the Cat is the one."
Pix the Cat is available on Steam, and the Playstation Network.
You can also visit Pastagames on www.pastagames.com