Pics of unannounced Nintendo Amiibo figures have leaked showing a silver and gold Super Mario.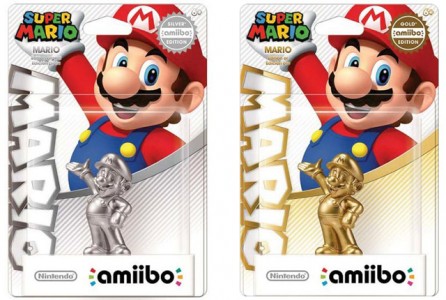 Any bets on how massively limited and hard to find these two will be? Seriously, some of the standard Amiibo are almost impossible to locate at retail, I can't even imagine how tough the variants would be. That's what it looks like we'll be getting though as NeoGaf users have uncovered a pair of links to some as yet not revealed Amiibo of Mario himself.
Branded as a part of the upcoming Super Mario series (which should be in stores next month), the figures are moulded after the Mario that'll be a part of that series, but cast in silver and gold, giving them a cool, metallic look.
It's unclear exactly what the reason for the special edition figures could be, though MCV's Ben Parfitt guesses they could part of a special promotion, which would fit. No release date for these yet, and no official word either, but we'll let you know as soon as we hear something either way.
Source: MCV