An all Star Wars Humble Bundle has smashed through every sales-speed record appearing on the charity gaming website save one, and become the second-fastest grossing bundle that Humble has hosted.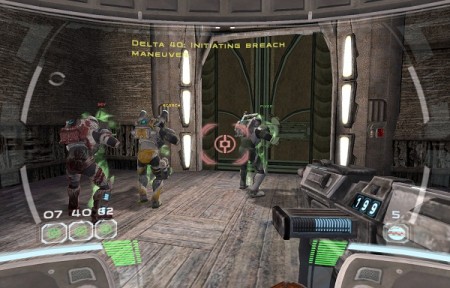 The best part of all this sales mayhem of course, is that it's all for charity. In this case, Unicef. The charitable organization is getting a cut of every sale of the Star Wars Humble Bundle, which is the norm for the sales site, as a portion of all proceeds go to a group set in place before each sale starts.
And in the case of Unicef, they're getting a bundle… no pun intended. The Star Wars Humble Bundle has officially set a sales-speed record on the storefront, selling $1.3 million worth in just under 24 hours. Impressive, most impressive. Even more impressive is that it's more than likely going to break another one. A Sid Meyer-themed Bundle sold $1.7 million in the first 48 hours on the site, and that's the current record.
The Star Wars sale is right there already though, so chances are that record isn't going to hold for too much longer. This Bundle is a good one too, with a bunch of fan-favorite Star Wars PC games (some of which have appeared on consoles in the past) being a part.
The base Bundle, which can be yours for whatever you'd like to pay, gets you copies of Knights of the Old Republic, Jedi Knight: Jedi Academy, and Dark Forces, which are all top-shelf games. Pay above the average (which is $11.35 USD as of this writing) though and you'll also nab Star Wars: Battlefront II, KotR II, and the criminally underrated and oft-forgotten about FPS Republic Commando. As usual with Humble Bundle's too, more games will be added to this portion of the list as time goes on, with gamers who buy in now getting access as soon as they are announced (this coming Tuesday at 11am Pacific time).
But wait, there's more! Pay more than $12.00 USD and you'll also get the Gold Pack of Empire at War (which is a great game IMO) and both the first and second entries in the Force Unleashed series.
Yes, this is a great Bundle, yes it's really cheap for that amount of Star Wars games. But don't forget that you can actually pay whatever you like. And that means as little or as much as you're able. So if you'd like to donate more to Unicef, and it's financially feasible for you, you're free to do so. And hey, you'll get a ton of great Star Wars games for the PC, so it's kind of a no-lose no matter how much you can pledge.
Click here to get in on the deal.
Source: MCV