TT Games is bringing the popular dinosaur franchise to the LEGO realm.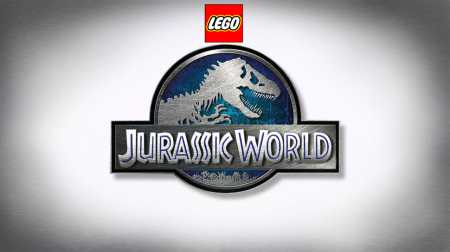 From Warner Bros. Interactive Entertainment and The LEGO Group comes the newest game in LEGO form, LEGO Jurassic Park. Get ready to experience the whole film franchise as the previous Jurassic Parks are featured in this game.
Pack a backpack and get ready to explore the dinosaur islands of Isla Nublar and Isla Sorna. These islands boast an open sandbox ready for exploration filled with all types of different LEGO dinosaurs. Relive the infamous T-Rex chase from Jurassic Park, all in LEGO form and with TT Games signature story telling talents. The adventure doesn't stop there though.
By collecting the precious amber disturbed throughout the levels, players will be able to piece together dinosaur DNA and for the first time ever play as a LEGO dinosaur. Every dinosaur from every film, even the highly-anticipated Jurassic World, will be available to build and wreak havoc with. LEGO Jurassic World will also complement the upcoming Jurassic World building sets, which will be released in May 2015.
Jurassic World is set for release in the summer of 2015 and will be available on Xbox One, Xbox 360, Playstation 4, Playstation 3, Playstation Vita, PC, Wii U and the Nintendo 3DS.