Sony has added to the lineup of PlayStation Now streamable games with installments of some major franchises.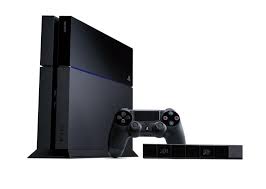 As download/streaming services go, PlayStation Now is kind of interesting. Using the platform, PS gamers can stream all the games that they like, for one monthly fee. Of course, if you have these games already (and the consoles that you can play them on) then it gets a little less useful, but it's cool in spirit.
For those teetering on the fence, maybe the newest round of games added to the system will tilt you over, one way or the other. Bringing the total games available to 109, the games just added to PS Now (in the US) are Uncharted 2: Among Thieves, God of War II HD, Red Faction Armageddon, Arcana Heart 3 and Galaga Legions DX.
That's a pretty nice spread and, for those who weren't PS owners last-gen, represent some of the best of the PS3… and Galaga.
Also from Sony today is a reminder that, although PS Now is only available on the PS4 at the moment, it's still very much in the works for the PS3 and the PS Vita, the latter of which presents a very interesting option indeed, no?
Source: MCV