Bullfrog's classic is now available for free.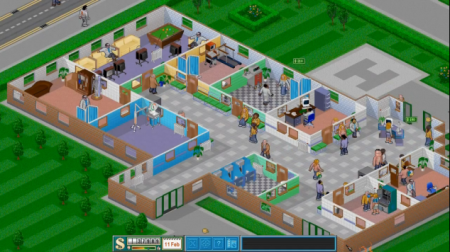 EA have brought a new game to their 'On The House' page on Origin, and this time it's the turn of the classic Bullfrog hospital management game, Theme Hospital.
Theme Hospital was originally released for the PC back in 1997, and saw you having to build and maintain a hospital, curing all kinds of wacky ailments, such as bloaty head and invisibility, through a use of research and specialist equipment.
If you missed this game first time around, or played it back in the day and want to relive the classic, then you can get it for free through EA's Origin download service by going into the 'Free Games' section and going to 'On The House'.  If you haven't played it before, then give it a shot.  You might like it.