More announcements out of CES for MadCatz as the company send brand new entries in their FREQ headset and GLIDE mouse-mat lines out to retail.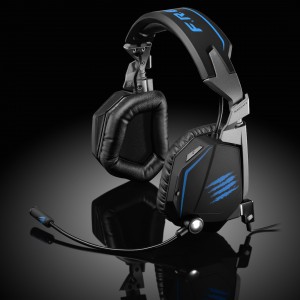 Following up on the just released F.R.E.Q.9, the te (or Tournament Edition) model was built in conjunction with e-sports gamers, with an eye towards competitive situations. The headset sports newly-designed, memory foam-enhanced ear cups that house a 50mm speaker each.
Aside from just being comfortable, the foam padding boosts "passive" noise cancellation, so that your in-game audio is more of what you hear when wearing them, not the outside world. I've used memory foam headsets before, and I can definitely attest to the fact that they do a great job of blocking out ambient noise- and they are definitely way more comfortable to wear in extended play sessions than a traditional headset.
You'll also find the standard boom mic mounted on the F.R.E.Q.te, as well as a standard 35mm wired-connection, which makes this a headset that will work with just about anything. Controls are mounted on the cups too, so features are nice and easy (not to mention fast) to find and control.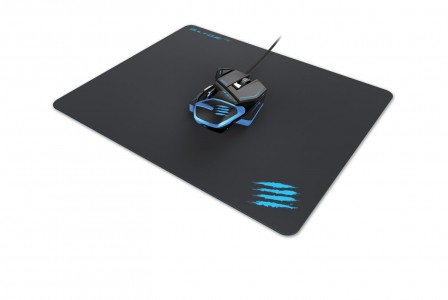 Part two of this announcement is the G.L.I.D.E.te mouse pad. Also built with a little help from pro-gamers, hence the 'te' in the name, the latest G.L.I.D.E. is a premium mouse pad that should boost your game. Mad Catz is promising that this one sports "improved tracking performance", as well as an anti-fray construction that should leave you without the usual ragged looking mouse pad after using the G.L.I.D.E. for a while.
The silicone pad is bonded right to the surface that you mouse over, so there's little to no separation that could cause your awesome pad to start looking like a flag that's been blowing in the wind for too long. I've used a G.L.I.D.E. pad for a while and love it. The surface is massive and I almost never mouse off of it in the heat of play, and the while thing has a premium feel that I haven't seen beat yet in the arena.
Both the G.L.I.D.E. and the F.R.E.Q. tee's are available right now.