Just get a tablet or phone and/or are looking for some Marvel Comics digital goodness? Has the publisher got a great deal for you.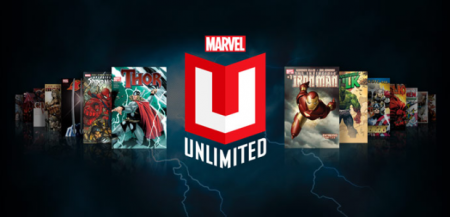 Right now, you can sign up for Marvel Unlimited and get two months of access for the price of one. That's a pretty awesome deal whether you're planning on sticking with the service going forward, or just want to see what it's all about and read a few back issues.
If you're not familiar with Marvel Unlimited, it's Marvel Comics' digital platform where readers can get access to over 15,000 titles, on demand. And while that's certainly not the entire breadth of the publisher's back catalog, it's a great place to start delving into comics like The Avengers, Spider-Man, and X-Men. It's especially great if you're a new fan too, since there's a cool 'discover' section that'll allow you to search the library by "favorite storylines, characters or creators", which is pretty awesome.
The deal is live now and nets you two months of Unlimited access for only $9.99 USD. All you have to do to take advantage is input the code GETMU at the Marvel Unlimited checkout. No word on when this promo is set to run dry though, so if you want in, you might want to hustle.