Get ready for more of CI Games' dark fantasy universe with the sequel to Lords of the Fallen.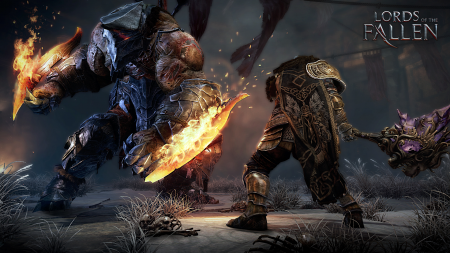 Believe it or not, since not all that much has been made about it, but the recently released Lords of the Fallen has shipped 700k copies and sold 200k. That's pretty awesome for any game, and terrific for the new IP that LotF kicked off for CI Games and publisher Bandai Namco.
It was more than enough for the green light to be lit for a sequel too, as executive producer Tomasz Gop explained to website Eurogamer that a second volume is being worked on right now. CI actually has a pair of new games on the way as a result of LotF, but it's unclear of the just revealed Lords of the Fallen 2 is one of them.
If it isn't, then the smallish developer has three self-described 'triple-A' games in the works, which is definitely telling as to the faith that Bandai Namco has in them now. There's no further details right now on Lords of the Fallen 2, or the other game(s) that CI has in the works, but we'll keep you informed as soon as we know more.
Source: MCV