Ready for more 'Trauma' in Sega and Creative Assembly's take on the Alien mythos?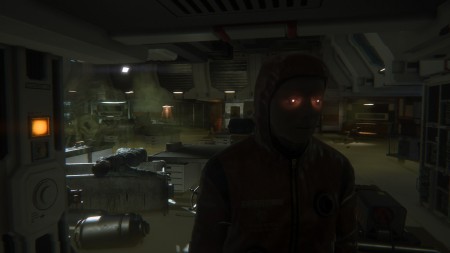 The second installment of the add-on packs that are planned for Alien: Isolation, Trauma sets you to work as Sevastopol station's resident medical practitioner Dr Lingard. She was, of course, the character responsible for actually bringing the xenomorph onboard the station and basically dooming everyone in the original release, so you know, she's probably got some issues and feels just a touch like this all might have been her fault.
In the expansion, you'll take to the shadows of the station in order to root out and destroy all of Lingard's research on the alien, so that at the very least, that doesn't fall into the wrong hands. In order to make it through the three maps in the pack alive ('Reoperation', 'Crawl Space' and 'Overrun'), you'll have a selection of 'small arms' as well as distraction devices. And you'll need all of that since the malfunctioning androids and that pesky xenomorph are still ver much the threats they were when you played the main game.
The Trauma Pack will cost you $7.99 USD to add onto your game and is available now for the Xbox One, PS4, and PC versions. And if you have the Season Pass for Alien: Isolation, then you can get to downloading without further purchase as it's a part of that deal.