Telltale Games' Game of Thrones adventure title finally has a release date.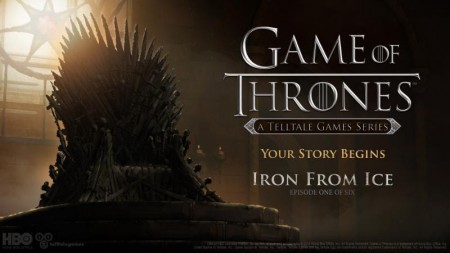 Hot on the heels of Tales from the Borderlands, Game of Thrones from Telltale Games just might be their most hotly anticipated episodic adventure game ever. That's saying a lot with the history that the publisher has, as they've brought The Walking Dead and A Wolf Among Us to market and gathered no shortage of acclaim for both.
GoT though, is a whole different story as the show/book series has a fan following who's been clamoring for a game that might tactually do the franchise justice. More likely than not, this is it. And now it's got a release date.
Game of Thrones will bring the universe as it's depicted in the TV series to gaming consoles, the PC, and mobile devices next week. As usual, Telltale didn't give a heck of a lot of forewarning for the launch, but I'm sure most gamers aren't going to complain too much about that.
The title will arrive with the first installment (of six)  on the PC, PS4, and Mac on December 2nd, with the Xbox One and Xbox 360 versions arriving a day later along with the European PS4 edition. iOS gamers won't be left out in the cold either, as that version will hit on the 4th. As for the Android version, it's still on the way, but there's no actual date as of yet.
Source: MCV