Get ready for a whole lot of classic gaming goodness for not a lot of scratch- 3D Realms is back.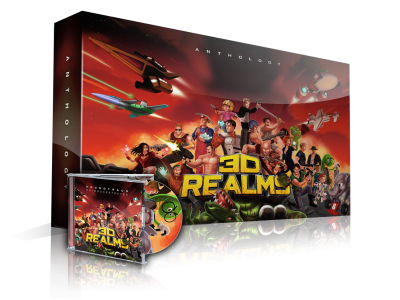 It's been a half-decade since the developer of games like Duke Nukem 3D closed up shop, but now the studio has returned and is celebrating that fact with a sale bundle chock full of some of the best PC games of the past. The 'new' 3D Realms is made up of original teammates like Scott Miller and Bryan Turner as well as newcomers like CEO Mike Nielsen and new VP Frederik Schreiber. It's a good group with a ton of experience in the gaming industry (from multiple sides) , so here's to hoping that there's something very cool coming in the near future from them. While we don't have any news to report (yet) on what 3D Realms might be cooking up for their big 'return' game though, we do have a heck of a deal to report for you.
For the next 48 hours, you'll be able to nab the 3D Realms Anthology, a pack of 32 games for your PC, for only $19.99 USD. Now, if you don't get in on this deal, you'll still be able to get the pack, as after the 48 hour period closes, you'll can buy in at what will be the usual price of $39.99 USD, which still  ain't bad at all for what you're getting. There are some real classics on this list too like Wolfenstein 3D, Duke adventures one through Manhattan Project, and Death Rally, so you can't go too wrong here- especially for less than twenty bucks.
You can grab a copy for yourself here, and here's a full list of what's in the pack:
Arctic Adventure
Bio Menace
Blake Stone: Aliens of Gold
Commander Keen: Goodbye Galaxy
Commander Keen: Invasion of the Vorticons
Math Rescue
Monster Bash
Mystic Towers
Paganitzu
Monuments of Mars
Cosmo's Cosmic Adventure
Crystal Caves
Death Rally
Alien Carnage
Hocus Pocus
Major Stryker
Blake Stone: Planet Strike
Realms of Chaos
Pharaoh's Tomb
Word Rescue
Secret Agent
Raptor: Call of the Shadows
Terminal Velocity
Wacky Wheels
Stargunner
Shadow Warrior
Wolfenstein 3D
Rise of the Triad: Dark War
Duke Nukem
Duke Nukem 2
Duke Nukem 3D
Duke Nukem: Manhattan Project