The super-hard action title will be ditching the dying Games for Windows label behind in favor of (what else) Steam.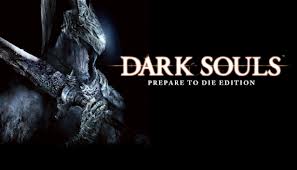 FromSoftware and Bandai Namco's series that liberally beats gamers about the head with unforgiving action and tough gameplay is migrating to Steam starting this November. Dark Souls: Prepare to Die Edition will be a free addition to your Steam library if you already own the game as a part of Games for Windows Live, so there's no need to re-buy the title if you're looking to get in a little more time with the game- and that's not all.
The 'migration period', as Bandai Namco is calling it, will last part of next month and will be a shockingly complete move. Not only will the game be heading to Steam, but you'll also be able to convert your saved games and achievements to Steam's system. There is a slight catch though, for starters Games for Windows Live ranking won't be making the trip (so you're out of luck if that matters to you), and you'll have to get this done before the month ends. Even though you'll be able to bring your Games for Windows copy over to Steam at any time down the line (for free), the publisher says that the save and achievement conversion function "may not" be available after November, so keep that in mind.
How's it work? Well, you'll basically be using the same token that you used to activate your GfWL copy. All you need to do is plug that code into Steam and -presto- you can Prepare to Die all over again. Not sure where the token is or how to find it? Click here for some instructions direct from Microsoft. As for exact dates on the start and close of the program, we don't have anything from Bandai Namco on that quite yet, but we'll update you as soon as we hear something.