Arriving a little sooner than anyone thought (isn't that just typical of the the zombie apocalypse?), Techland's brand new take on the zombie game is coming to consoles and the PC this Winter.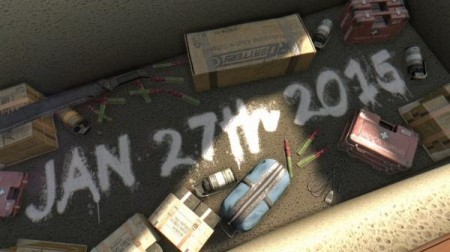 Well, that just about says it all then doesn't it? Originally thought to be arriving a little later on in the year (2015), the extremely promising Dying Light will indeed be arriving for play this coming Winter, not long after the New Year.
Promising an open-world environment, fast combat and movement really never seen before in a horror game, and a day night cycle that brings on deadlier enemies and greater challenges once the light go out, Dying Light should be just the kick in the pants that the zombie sub-genre sorely needs. And it's from Techland (of Dead Island and Hellraid fame), so they kind of know what they're ding when it comes to rotters.
January 27th sees the game hit stores in the US for the Xbox One, PS4, Xbox 360, PS3, and PC, while Australian audiences will get their apocalypse on the 28th, and Europe and Asia will get their chance to play on the 30th. While it'll still be a little while before you get the chance to play though, you can definitely pre-order the game right now via the game's official website, and you'll get a nice little extra for doing so too.
A pre-order for Dying Light comes complete with the free Be the Zombie DLC mode. Pretty self-explanatory, the asymmetrical multiplayer mode that is Be the Zombie allows gamers to be one of the infected and stalk real human players in their games as a Night Stalker- a kind of super-zed. Pretty awesome and a great way to intro multiplay in a game like this.